1 in 10 people exposed to raw sewage will get catch an infectious disease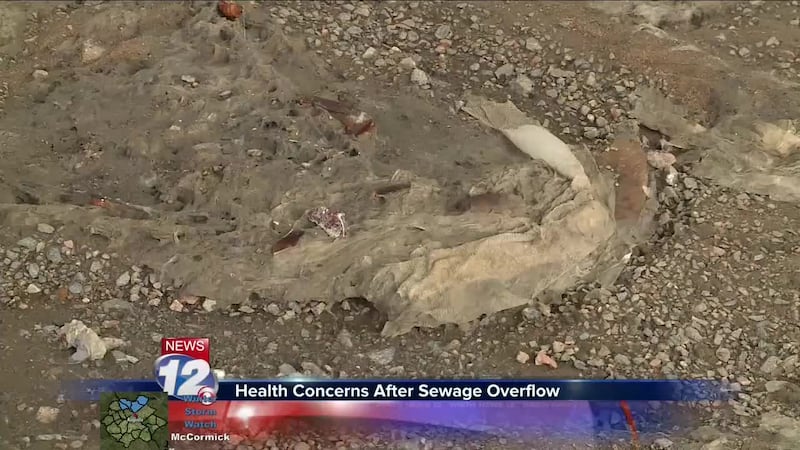 Published: Jan. 5, 2017 at 6:24 PM EST
News 12 NBC 26 / Thursday, Jan. 5, 2017
AUGUSTA, Ga. (WRDW/WAGT) -- The good news is sewage water isn't bubbling from the pipe in Melinda Reeves yard anymore.
The bad news is poop, toilet tissue and bugs are now dried up, coating the ground of her driveway starting at her back door and spilling into her neighbors backyard.
"It's still got tissue in there, feces in there," said Melinda Reeves.
"Come on it's three feet from my kitchen," said Reeves.
Augusta University Infectious Disease Chief Dr. Jose Vazquez says the sewage back up the City of Augusta is experiencing poses a significant health risk.
Gastroenteritis is one of many diseases people can catch with sewage right outside her door.
"Nausea, vomiting, abdominal pain, diarrhea, cramps, fever, a lot times you start to dehydrate, you feel weak. On occasion you can have bloody diarrhea," said Dr. Vazquez.
Vazquez says people living with sewage back - up around, and especially in their homes and on their furniture, are also at risk to catch Hepatitis A.
"It's not only here, but around the country, at least 10 million people are exposed to raw sewage and out of those at least 10 percent get infected and frequently get hospitalized. So, for the city it becomes very important to figure out what to do in this heavy rain," said Vazquez.
It's not hard to become one of the ten percent.
Dr. Vazquez says bacteria can splash on your clothes, into your mouth or even permeate through the skin.
"I'm already sick, my stomach is nauseated," said Reeves.
Here's a few tips from Dr. Vazquez to avoid infection.
Dr. Vazquez says "If you can't avoid the area then you should use boots and gloves if you have to handle anything that has been in contact with sewage."
Dr. Vazquez says use a mild detergent to clean yourself.
"If there is contamination of household products, if there is flooding in the house, then that becomes a much more serious matter," said Vazquez.
Vazquez says the best way to clean it is "with detergent, like you use with dishes. Once you use the mild detergent use a diluted concentration of bleach."
You can call the city at 3-1-1, if you need someone to come clean sewage out your yard and home.