Record numbers at Dip Metress's basketball camp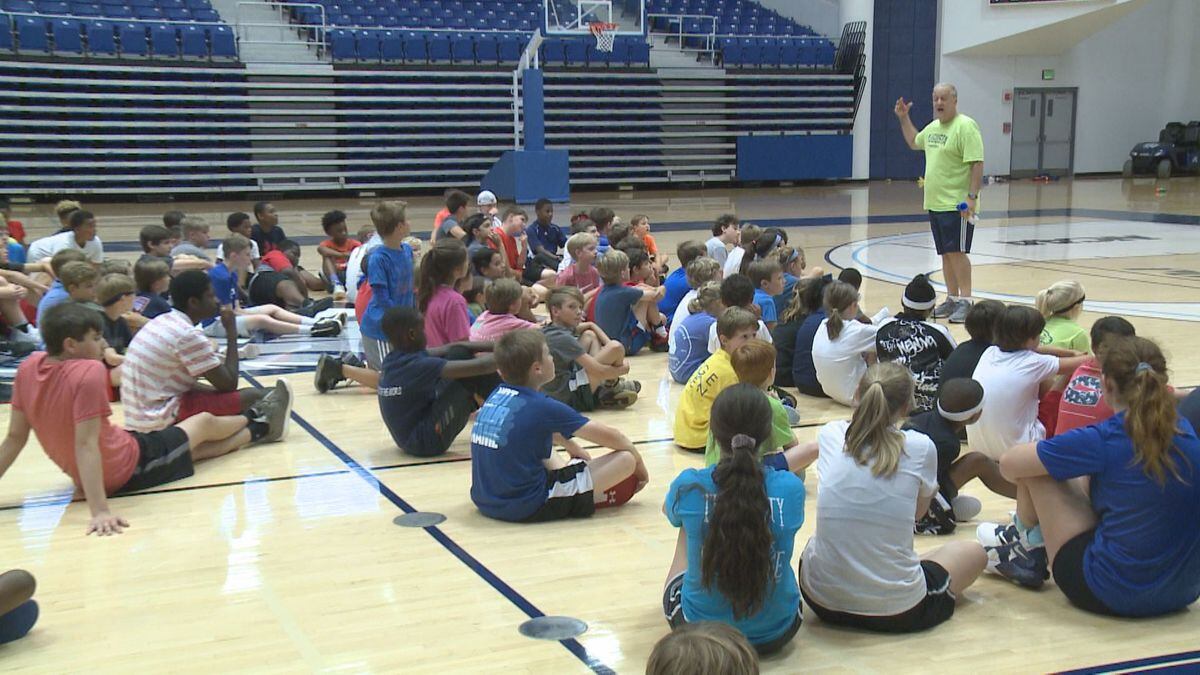 Published: Jun. 12, 2019 at 4:06 PM EDT
Wednesday, June 12, 2019
Augusta, Ga--The success in the last decade Augusta University hoops has had in the past decade or so in the state is second to none. No other program has won as many game as the Jags have, Division One through Division Three. No wonder the kids come out in force to the Dip Metress basketball camp
A record number of kids tallying over 120 are filling Christenberry Fieldhouse to not only receive instruction from Metress, but from some of his former players, like Keshaun and KJ Sherrill and Deane Williams. The kids realize the success of the program and it's a draw for them.
"They know this envionment and they've been to a lot of playoffs and won, and they're really good so they help you a lot and they try to make you better" said Denver Hubert
"It's real fun, like I said I like to give the wisdom to the kids that I was given at a young age and I just hope they can soak it up like I did and hope they keep getting better and better" said Keshun Sherrill
The camp also breaks things down for the different age groups so the instruction taylored that way as well. They also will play 5 on 5 games to get the full basketball experience.
Copyright 2019 WRDW/WAGT All Rights Reserved