UPDATE | Deputies involved in Aerie Circle shooting cleared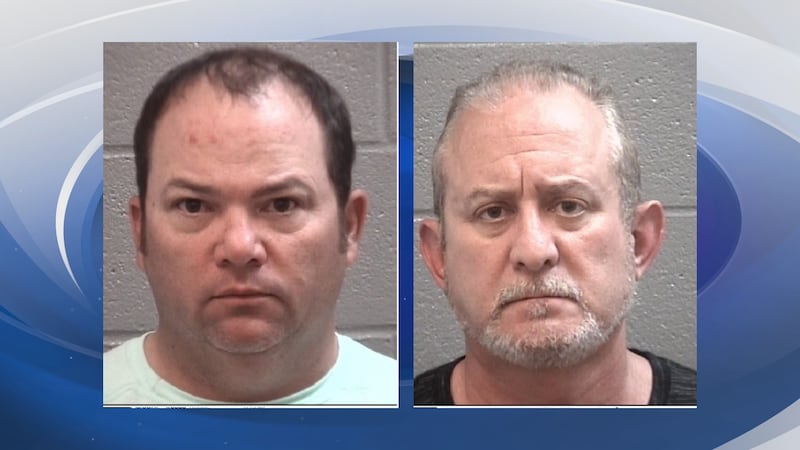 Published: Apr. 18, 2017 at 12:52 PM EDT
Thursday, April 20, 2017
COLUMBIA COUNTY, Ga. (WRDW/WAGT) -- Two deputies involved in a shooting on Aerie Circle earlier this week have been cleared and returned to duty, according to the Columbia County Sheriff's Office.
The sheriff's office said they spoke to the DA's office on Wednesday about the investigation and the deputies were cleared.
Two men were arrested after an argument ended with a man barricaded in his home with a rifle. Deputies fired at the man's direction but only hit his car.
Tuesday, April 18, 2017
COLUMBIA COUNTY, Ga. (WRDW/WAGT) -- Two men were arrested on Aerie Circle early Tuesday morning.
The incident report states that Gregory Melvin called deputies after he was having trouble with a man who lives across the street from his girlfriend.
The man across the street, Barry Jones, allegedly texted Melvin's girlfriend after Melvin left and said he was coming over. According to the report, the woman called Melvin back to her home.
Investigators said Melvin told them he returned and texted Jones to leave his girlfriend alone, and to come out into the street to settle it. In the report, Melvin said he fired five rounds into the air to show he was serious and called 911 for help.
When deputies arrived, they went to Jones' house and could see him through the windows while he was reportedly holding a pistol. Jones told investigators that he was protecting his home, he got a rifle and started closing the blinds. In the report, it said deputies then retreated to the house across the street.
The incident report also states Jones eventually came out from his house with the rifle and lowered it toward the deputies. Investigators fired several rounds, hitting Jones' car but they stated Jones was not hit.
Jones was ordered to drop the rifle and he was taken into custody.
The report states he's accused of aggravated assault and he was denied bond.
Melvin was charged with reckless conduct, he posted bond of $1,600 and was released, officials said.