Social media baffled over $185 sterling silver paper clip from Prada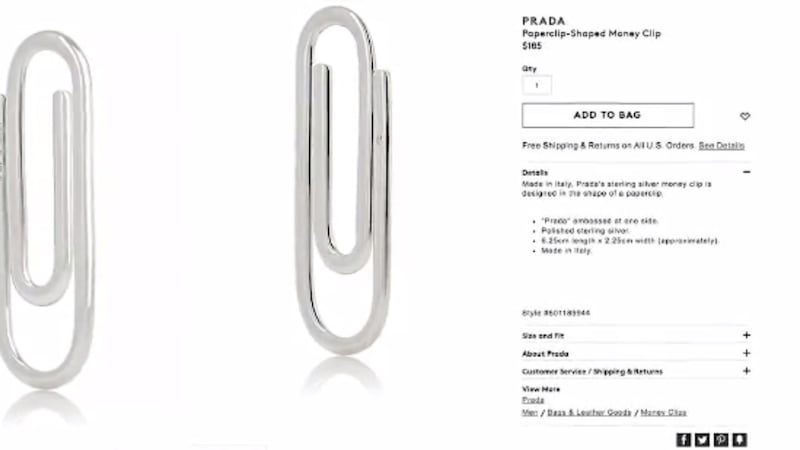 Published: Jun. 28, 2017 at 5:53 PM EDT
Wednesday, June 28, 2017
(WRDW/WAGT/CNN) -- Slap a price tag of $185 on a paper clip, add the name Prada and call it a money clip.
Barney's of New York is selling a sterling silver "Paper Clip-Shaped" money clip from Prada.
At $185, that's the equivalent of buying more than $13,000 regular paper clips from Office Depot.
As you might expect, social media is not impressed.
The clip measures 6.25 centimeters long and 2.25 centimeters wide.
At the time of this writing, Barney's New York took the listing of the Prada paper clip money clip off their website, however, they do sell one just like it in their brand for $35 cheaper.
We wanted to know if you'd buy it, so we set up a Facebook poll on our Facebook page. Chime in and let us know!