Odd museum in Augusta is bound to freak some out!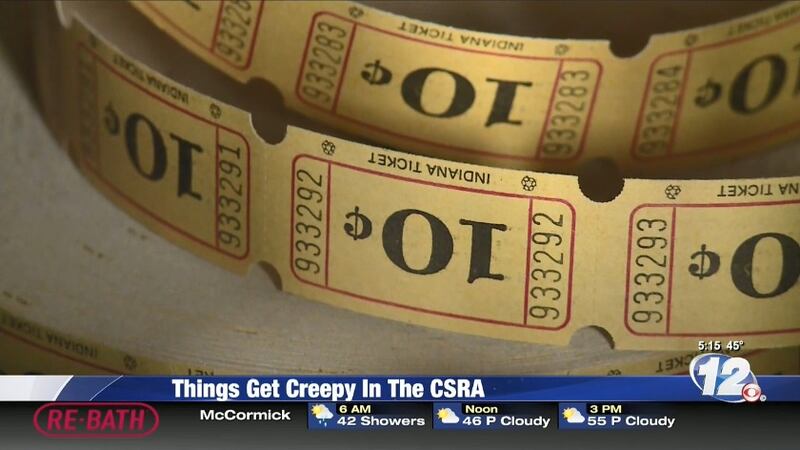 Published: Apr. 2, 2019 at 7:27 AM EDT
Tuesday, April 2, 2019
News 12 This Morning
AUGUSTA, Ga. (WRDW/WAGT) -- A piece of history is coming to Augusta, and it may be too freaky for some to handle.
The new museum looks like it came straight out of Ripley's Believe it or Not. The owner of Pexcho's American Dime Museum, Peter Excho, explained it's historical significance.
"It's an 1800's museum presented the way you would have seen it in the 1800's. We are a museum of the bizarre, the strange, and the weird," said Excho.
The museum is filled with dim lighting, rats, and gators, but that's just some of the crazy things customers will see.
"Two-headed mummies, shrunken heads, fish-men, alligator people, things that aren't important at all, balls of string, jars of hair, you name it," said Excho. "It was entertainment. It will make you laugh."
The Dime Museum was built from scratch and Excho says it will be the only of its kind in the United States. Most of these types of museums disappeared in the early 1900's.
Peter's son, Aden Excho, helped his father along the way. They say they have been working on building the museum since last June.
"We've been working on it, picking here and there trying to get it to where we can put our stuff and get ready," Aden said.
That's not all. When you're over getting freaked out, grab yourself a cup of coffee. The building is a museum in the back but, the front has been transformed into a coffee shop.
Peter says they plan to offer coffee that many of us have never heard of before.
"Our coffee shop will eventually be 24 hours a day, 7 days a week. As soon as we can get people to be here 24 hours a day, 7 days a week, we will serve as many of the top ten rarest coffees on the planet."
The Dime Museum will be having it's grand opening this summer and the owner says they are planning to have an assortment of freaks.
Though it's called the Dime Museum, the owner says with inflation it's going to be a little bit more than what it was in the 1800's, they are aiming for an admission price of $13.
The museum is located at 216 Sixth Street in Augusta.