Helpful ways to avoid pedestrian accidents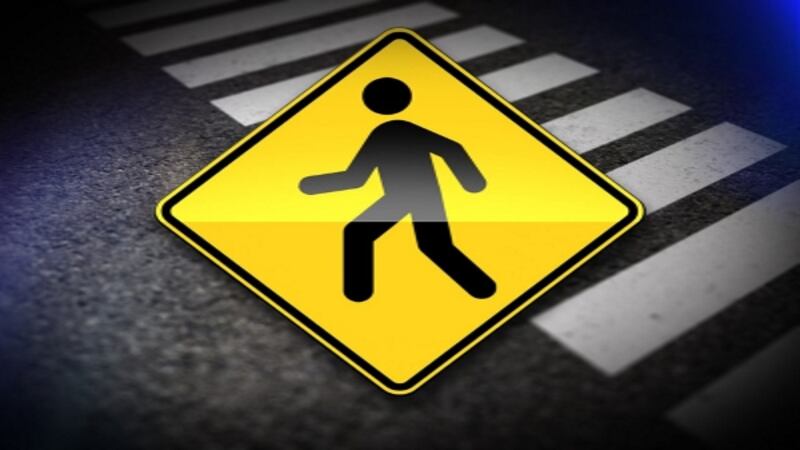 Published: Apr. 17, 2017 at 6:35 AM EDT
Pedestrian accidents are preventable but are a common occurrence.
Studies show there have been more pedestrian fatalities in both Georgia and South Carolina in the last year. Both states also ranked some of the highest when it came to pedestrian traffic fatalities.
The Centers for Disease Control and Prevention state that 430 people, on average, will be in the emergency room in the next 24 hours for traffic-related pedestrian injuries. In the next 2 hours, on average, one pedestrian will die from injuries in a traffic crash.
So how do you prevent pedestrian accidents? There are things you can do as a driver and as a pedestrian to avoid this.
Pedestrian Safety:
The CDC and other experts recommend that you do the following when crossing the street to avoid being hit:
- Cross the street at designated crosswalks or intersections. Make sure that you use crossing signals and pay attention to when the signals tell you to walk or not walk.
- Avoid jaywalking (crossing the street, not at a designated crosswalk.) While not illegal in Georgia or South Carolina, it can be considered dangerous. If you must cross the street, not at a crosswalk, YOU must wait for traffic to pass before crossing the street.
- Increase your visibility at night by a carrying a flashlight. You can also wear reflective clothing. Avoid wearing dark clothes at night if you're planning to walk. Try wearing brightly-colored clothing during the day.
- Cross the street and walk in well-lit areas.
- If possible, make eye contact with drivers in stopped vehicles to ensure they see you before you cross in front of them.
- Avoid distractions, such as looking at your phone when walking or crossing a street. Be aware of your surroundings.
- It is always safest to walk on a sidewalk. If there is no sidewalk, walk on the shoulder and face oncoming traffic. It is against the law to walk on interstate highways.
You should NEVER assume a driver will give you the right of way. Make an effort to make eye contact with the driver of the vehicle before crossing the street. AAA recommends you also avoid drinking alcohol if you're planning to walk, as alcohol can impair your judgment.
Driver Safety:
According to the National Highway Traffic Safety Administration, anyone not inside of a vehicle should be considered a pedestrian. AAA recommends you keep the following in mind:
- Look out for pedestrians at all times. Keep your eyes on the road and stay alerted to your surroundings.
- Follow the posted speed limits, especially in heavy pedestrian-traveled areas. This is very important in school zones and neighborhoods, as children may appear suddenly.
- Use extra precautions in bad weather conditions or poorly lit areas. It may be difficult for drivers to see oncoming pedestrians in these conditions, but it is also hard for pedestrians to see you. Make sure your lights are on and use your signals.
- Yield to pedestrians in a crosswalk. Do not attempt to drive past someone trying to cross the street.
- Reduce your speed when approaching crosswalks, even if there are no pedestrians initially in sight.
- When you are stopped at a crosswalk, allow enough room between your car and the crosswalk so other drivers can see the pedestrians you have stopped for and so there is enough room for pedestrians to cross.
- Do not pass vehicles stopped at a crosswalk.
- Avoid distractions such as electronic devices that take your attention off the road
- Do not drive a vehicle under the influence of drugs or alcohol, as it can impair your judgment.
The CDC says pedestrians of all ages are at risk of injury or death from traffic crashes. The risks are higher if you are male, a teen or young adult. The risk of death increases as you age.
Nearly 4,700 pedestrians were killed in traffic deaths in 2013, and more than 156,000 were treated for non-fatal injuries. By knowing your surroundings and following these tips, you can help prevent pedestrian accidents.