Augusta will enforce Kemp's executive order re-opening certain businesses, but Davis stresses continued social distancing efforts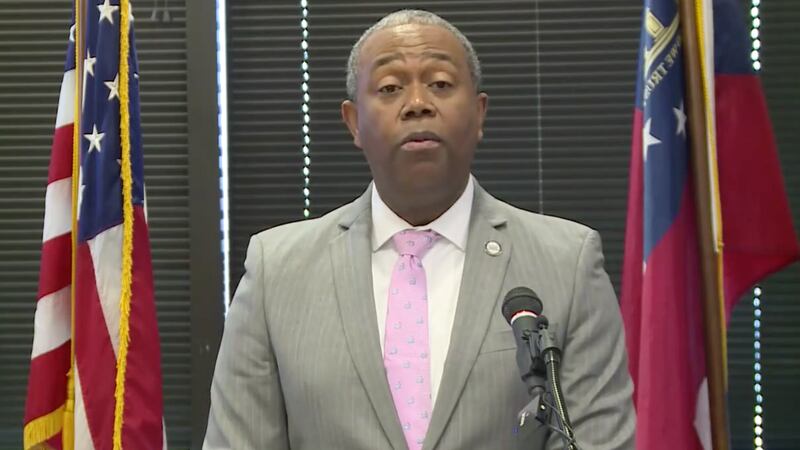 Published: Apr. 21, 2020 at 6:29 PM EDT
Wednesday, April 22, 2020
AUGUSTA, GA (WRDW/WAGT) — Augusta Mayor Hardie Davis, Jr. is working with
But Davis,
is still pressing city residents to maintain social distancing efforts based on CDC and White House guidelines.
"Over the last few days, while we may have been surprised and concerned, what I know in Augusta is that we continue to need more rapid and available testing, contact tracing, and treatment," Davis said.
However, Davis said he and city leaders will work to help enforce the new order.
"We certainly do not want to undo progress that had been made already," Davis said. "The COVID-19 health care crisis is irrespective of a person's political party, race, ethnicity, or gender."
Davis said the new order will allow for certain businesses to open across the city, but 20 precautionary steps must be taken by a business to be in compliance with Kemp's order.
Davis is pushing for businesses to base their decision-making on opening on White House and CDC guidelines on social distancing.
If you are re-opening, Davis said, you'll need to wear appropriate PPE such as masks or gloves, consider a reduced capacity of both employees and customers, and put markings in place to allow for appropriate social distancing.
Davis said Kemp's upcoming executive order will allow for local governments to cite businesses who are not compliant when it comes to social distancing efforts.
City officials say those citations come with a warning first, followed by a $1,000 fine, and a full shut down on a third offense.
But the concern remains: what could happen once these businesses open back up?
"That was one thing our hospitals were concerned about: will the release cause a second wave? We will be monitoring that very closely," Augusta EMA Chief Christopher James said.
The Richmond County Department of Public Health shares that concern, citing models are unstable and our local curve is still unclear due to insufficient testing.
"Overall, our goal is to increase the number of tests as much at the resource limitations and supplies will allow," Richmond County DPH Director Dr. Stephen Goggans said.
In the meantime, they're bringing tests to people who would have gotten it otherwise -- like impoverished neighborhoods where people don't have transportation to get to drive-thru sites.
It's all to make sure testing is ramped up across the board so that models can be accurate.
Although the city is still waiting on detailed enforcement guidelines, they say now even more than before, the community must remain accountable for their own safety.
"We've come too far now with the new orders being in place to think this going back to life as normal," Richmond County Sheriff Richard Roundtree said.
Copyright 2020 WRDW/WAGT. All rights reserved.