Is a Dave and Buster's coming to Cabela Drive? Arcade, bar highlights more growth for Riverwatch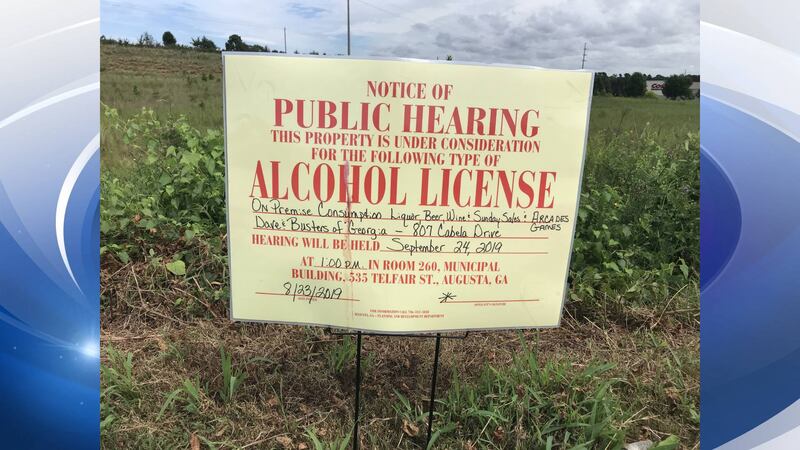 Published: Sep. 5, 2019 at 12:31 PM EDT
Thursday, Sept. 6, 2019
AUGUSTA, GA (WRDW/WAGT) -- Cabela Drive is about to get even more fun.
According to a public hearing notice placed at 807 Cabela Drive, a Dave and Buster's is set to receive a hearing for an alcohol license on Sept. 24, 2019.
Dave and Buster's, a high-end arcade and sports bar, would join Topgolf as the next big features at Cabela Drive.
While details surrounding a construction and open date have not yet been revealed, this public hearing is at least a confirmation that the arcade is being considered for the location.
The construction and announcements are bringing excitement to other business managers in the area -- managers like Chad Joyner at Cabela's.
"I think the location is a phenomenal location," Joyner said. "It's a budding area of traffic, lots of new businesses popping up what seems like almost every day."
Joyner is watching the growth and is excited for it. Soon, his store will have another neighbor in Topgolf.
"While they got a few minutes before teeing off right over there, they can come check out what we have," Joyner said.
But back to Dave and Buster's -- the company will not confirm they are opening a location in Augusta saying, "We are unable to comment at this time, but will reach out once we have news to share."
Still, the possibility of more on Cabela Drive is exciting.
"I think that the Topgolf, the movie theater, and Dave and Busters, and whoever else decides to come on join the board over here, it's just going to continue grow, continue to drive traffic, and it's going to continue to be a bustling activity area," Joyner said.
Copyright 2019 WRDW/WAGT. All rights reserved