Find out how to complete the Georgia Bass Slam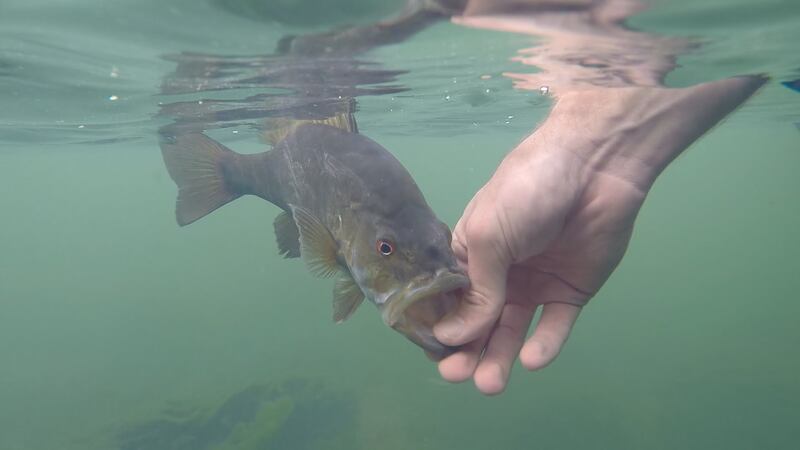 Published: Apr. 27, 2018 at 3:48 PM EDT
(WRDW/WAGT) -- The Georgia Department of Natural Resources is looking to recognize anglers with the skill and knowledge to complete the bass slam. Fisheries around the CSRA are some of the best in the state when it comes to targeting black bass species.
Ed Bettross, a fisheries biologist for Georgia DNR, says, "I think we have a great claim to being an awesome state for black bass fishing and just really want to encourage folks to come in to Georgia and experience that".
The challenge is easy, catch 5 out of the 10 black bass species found in Georgia waters, send in proof, and claim your prize. Bettross explained, "pictures of you with the fish, picture with it on the measuring board so we can see how big it is, and of course we need the information of where it was caught because that will tell us a lot of which species it is".
Once you do that you will receive a personalized certificate, 2 passes to the Go Fish education center, bass slam stickers, and you'll be entered to win the grand prize at the end of the year. See below for a link to the official rules.
Largemouth, Smallmouth, Spotted, and Bartram are the 4 species of black bass that can be caught on the Canal (Augusta Canal), River (Savannah River), or Lake (Clarks Hill/Strom Thurmond). Largemouth can be caught everywhere, but you will have to go to the lake to catch Spotted bass. You will have to fish the Savannah River in order to catch Smallmouth and Bartram bass.
Now in order to finish the slam you will have to catch one of the other 6 species. To find out where to catch them, Georgia DNR has a bass slam map online that will show where each species is found across the state. See link below.
Anglers have until December 31st to finish the slam, so catch 'em up!
Rules for the slam:
Species map:
Black bass species: