Film on forgiveness for man who killed a priest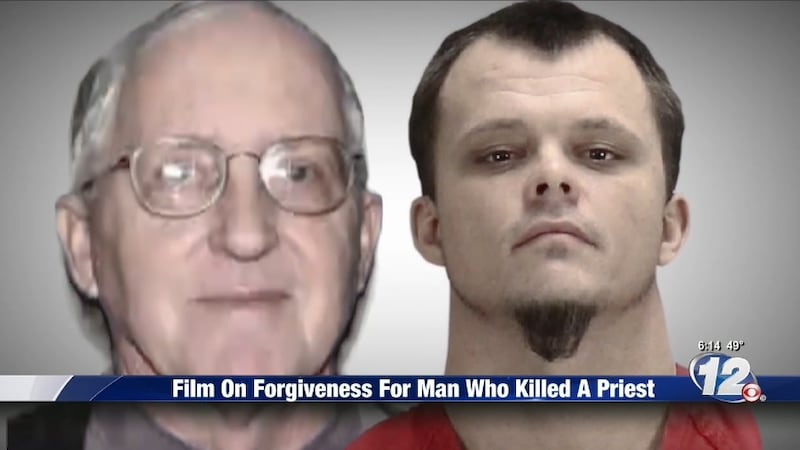 Published: Jan. 25, 2019 at 7:00 PM EST
Friday, January 25, 2019
News 12 at 6/NBC at 7
AUGUSTA, Ga. (WRDW/WAGT) -- A special showing of the documentary "Where There is Darkness" which is based on a priest who was killed by Steven Murray will happen tomorrow.
The sisters of Murray say even though their brother killed Father Rene Robert, the priest has saved his life.
It's been more than a year since Murray's sisters Bobby Jean and Crystal watched their brother get life in prison for kidnapping and killing a Florida priest.
Time hasn't erased their memories of the terrifying calls and pleas with Steven to turn himself in.
"The state of mind he was in I wanted to help them catch up to him because he wouldn't have stopped and he could've gotten hurt his self," said Bobby Jean. "It was scary to me. I didn't want anything to happen to him and I didn't want him to hurt anyone else and relieved to the extent that he was ok."
Her relief wouldn't last long.
Steven Murray confessed to investigators he kidnapped and killed Father Rene Robert and then-District Attorney Ashley Wright filed plans to seek the death penalty.
But, a letter from Father Rene Robert written years before his death asked for forgiveness for whomever if someone might take his life.
"I just starting crying immediately," said Bobby Jean.
"I would probably being a stranger would just hug his neck. He, we feel like he helped save my brother's life and we are thankful for that," said Crystal. "I never got the change to meet him personally and I wish I could have to be able to forgive somebody before they even do you wrong. That's an amazing person."
Call it a final act of kindness from a man who devoted his life to helping people, battling the same demons as their brother.
The sisters say they couldn't say no to the movie. The directors pitched it to them as a story of forgiveness.
They hope it helps others who are battling a past of abuse, like their brother. The sisters feel if they could've gotten to their brother sooner and gotten him help, all of this would never have happened.
For more information,