Dog-rescuing 7-year-old Roman McConn receives 5th award for making a difference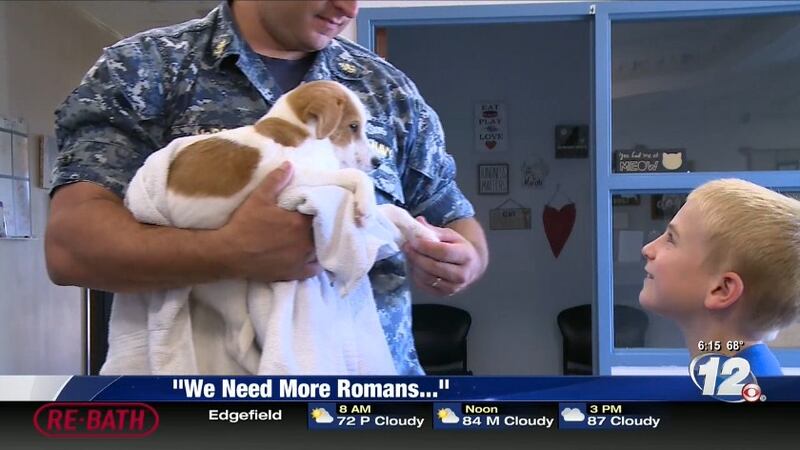 Published: Jun. 26, 2019 at 9:11 AM EDT
Wednesday, June 26, 2019
News 12 This Morning
AUGUSTA, Ga. (WRDW/WAGT) -- Roman McConn is an 8-year-old boy making a huge difference for animals in our community and around the country. You may remember him from the Ellen Show, and now this local boy is getting yet another big honor.
Mosaic is a marketing agency out of Texas. They give the making a difference award out four times a year. It goes to people all over the country who are doing something that is leaving a large impact on the community, and Roman is the newest deserving winner.
When he was four, Roman took his love for dogs and turned it into something way bigger -- Project Freedom Ride.
"I wanted to start saving them because there's too many dogs in the shelter they need to get emptied," Roman said.
Now almost 8 years old, he's saved more than 2,000 dogs by getting them out of high-kill shelters and sending them up north to be adopted.
"Dogs cannot live in a shelter or a kennel. They can't be in kennels this big for dogs this big."
​
"He is the very cute face and the one that pushed me to do this," said Roman's mom, Jen. "And I get to do the busy work for him so it works out pretty well."
Roman has been recognized nationally for his work, including this Making A Difference Award from Mosaic. The company wanted to Highlight good happening all across the country.
"It's pretty cool to get this award," Roman told us.
"We need more Romans," said Mosaic's President Brian Kava. "I do believe one act can make a difference in changing a persons life, changing the world, and he's inspiring. I think he's inspiring many people."
Roman may have five awards now for his work inside the shelters, but that's not what brings him the most joy.
"I feel really happy when the dogs are going to a better place and the transport pulls away. It's just nice to see them getting their second chance."​
Copyright 2019 WRDW/WAGT. All rights reserved.