Deputies: Woman stole purse from daycare parking lot, attempted to use debit card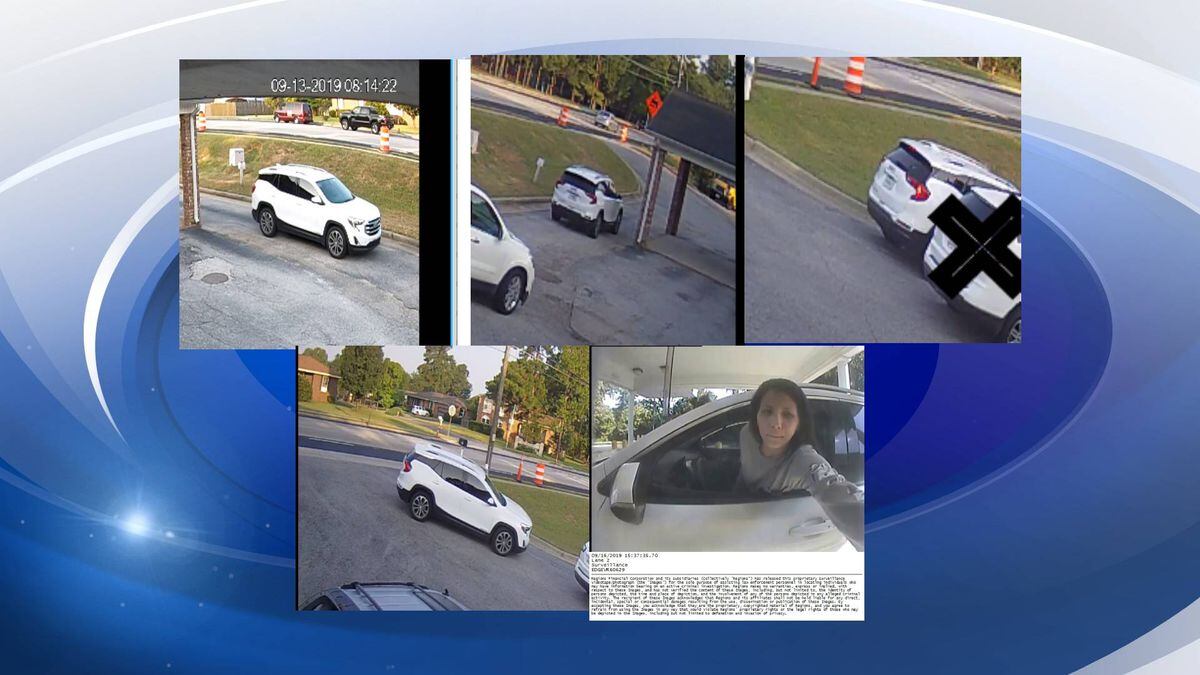 Published: Sep. 19, 2019 at 12:44 PM EDT
Thursday, Sept. 19, 2019
COLUMBIA COUNTY, GA (WRDW/WAGT) -- A woman is being sought after deputies say she's been stealing purses from people parked in front of a daycares in Columbia County.
According to the Columbia County Sheriff's Office, the woman was seen parking next to a car at Small Wonders Daycare on Sept. 13, entering the car, and stealing a purse.
She attempted to do it earlier that morning at Cornerstone Academy on Old Evans Road, deputies say.
But deputies also say the woman tried to use a stolen debit car from one of the cars at an ATM on Columbia Road.
"You come back out and find that your purse is gone," William Bonsack, the financial crimes investigator with Columbia County, said. "What you don't know yet because it's already happening is someone has gone to your bank with your drivers license, information, they're withdrawing money out of your bank."
The woman has already been arrested in the past for doing the same thing and is currently wanted in another state.
Bonsack says it can happen at the store, the gym or even while you're filling up your tank.
"You left your car running because your kid is strapped into the car seat in the back because it's hot, and you've got the air conditioning running, and you don't lock the car," Bonsack said.
It's the little things like being alert, taking your valuables with you and locking the car that could save you in a big way.
If you have any information about this case, you're asked to contact the Columbia County Sheriff's Office.
Copyright 2019 WRDW/WAGT. All rights reserved