UPDATE | Aiken County officials looking to curb gun violence after recent shootings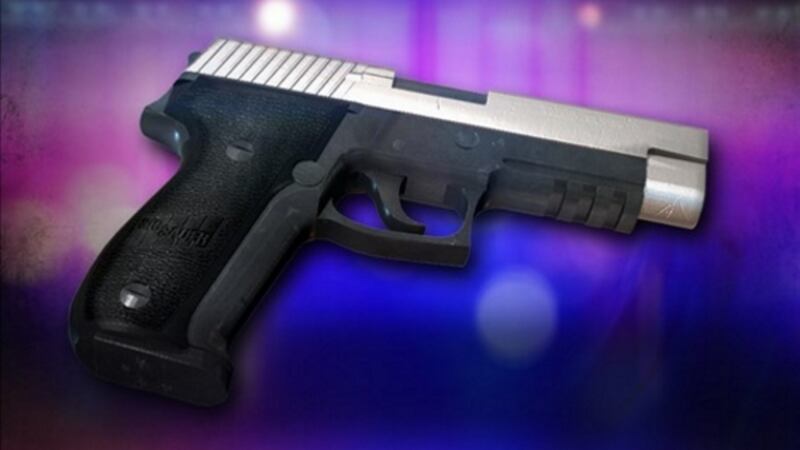 Published: Nov. 10, 2016 at 7:40 AM EST
News 12 NBC 26 News At 11
Thursday, Nov. 10, 2016 |
11:30 p.m.
AIKEN COUNTY, S.C. (WRDW/WAGT) -- After two shootings in four days, Aiken County leaders say getting help from neighbors is the key to bringing down gun violence.
What looks like a normal night at the pump is anything but for Beth Rogers just hours after a shooting at the same Circle K off I-20.
"I was really shocked," Rogers says. "I live so close, you know, I started locking everything down when my son called me and told me there had been a shooting to make sure my granddaughter and mom and stepfather are fine and dandy, you know?"
She's lived here 32 years and says seeing police tape after a shooting is nothing new in Aiken County.
"It's usually a good little neighborhood area," Rogers says. "It's scary, it's just really scary nowadays. Everybody has gone crazy."
Captain Eric Abdullah with the Aiken County Sheriff's Office agrees and says they're focused on keeping violent crimes and shootings from starting.
He says keeping gun violence down is tough when the crime tape goes up. Those results are permanent.
"Having someone to lose their life, regardless of the circumstances, is something that affects this community. But also more importantly, the families," Captain Abdullah says. "The outcome is going to be the outcome but their lives are forever changed."
In 2013, 68 percent of all violent crimes in South Carolina involved firearms with one in every two armed robberies involving guns and 30 percent of aggravated assaults using guns.
Captain Abdullah says the easiest solution is also the toughest one - reporting a person you believe shouldn't have a gun.
"Sometimes it's a difficult task to, you know, make that difficult to report them," Captain Abdullah says. "But if there's somebody that you know is committing crimes and if you have information that's going to help us with our investigation, we encourage citizens to call."
As for Rogers, she's praying for both families tonight.
"I feel for the families I really do," Rogers says. "Both families are being affected by this this morning, from a stupid mistake."
Captain Abdullah says Aiken County officials have not put together any initiatives like the "Suns Out, Guns Out of the Wrong Hands" program used by Richmond County earlier this year. But they are open to making changes in the future.
Thursday, Nov. 10, 2016 |
6:00 p.m.
AIKEN COUNTY, S.C. (WRDW/WAGT) -- Workers at the Subway and Shell station off highway 19 in Aiken are back to business as usual, but early Thursday morning an attempted robbery and kidnapping turned deadly.
"I heard the shooting, but I thought it was a truck backfiring going down the road," said Coats.
Deputies say the victim was at the pump when Steven Klimek came up from behind demanding cash from him at gunpoint.
Klimek even attempting to get the man to get inside the car.
"That's when the physical altercation started and the suspects weapon was discharged," said Capt. Eric Abdullah with the Aiken County Sheriffs Office.
The suspect fired first, but deputies say the final and fatal shot came from the victims gun.
"The victim was able to reach inside his own vehicle and get his weapon, where he subsequently shot the suspect," said Capt. Abdullah.
The call to 9-1-1 for deputies to come and help also from the victim.
Here's a transcription of dispatch calls from the incident:
"We actually have the subject on the line... Standing beside the green Ford Ranger."
"They found of course the caller, but also the suspect was down laying next to the fuel pumps, next to the vehicle and the fuel pumps," said Abdullah.
Deputies are continuing their investigation along with the Second Circuit Solicitors office, but say the man who pulled the trigger will not face charges.
"We are standing behind this victim who had to defend himself," said Abdullah.
"I would've been in a fight with him too. I don't got a lot of money, but don't take what I got," said bystander Coats.
Aiken County is still not releasing the name of the victim.
Deputies say the victim was questioned by investigators on scene and released.
Deputies say he's still pretty shaken up and they are trying to protect his safety.
Thursday, Nov. 10, 2016 |
12:20 p.m.
AIKEN COUNTY, S.C. (WRDW/WAGT) -- Investigators have identified the attempted armed robber who was shot by a victim at a gas station.
Aiken County Coroner Tim Carlton said 39-year-old Steven P. Klimek of Batesburg attempted to rob a man using a handgun. The victim initially complied with Klimek and gave him $15, all the while grabbing his own gun and shooting Klimek multiple times.
An autopsy is scheduled to be performed Friday in Newberry. The incident is still under investigation.
Thursday, Nov. 10, 2016
AIKEN COUNTY, S.C. (WRDW/WAGT) -- Investigators are looking into an attempted armed robbery, kidnapping, and shooting at the Circle K on Edgefield Highway near I-20.
According to Captain Eric Abdullah, the call came in around 6:20 a.m. One man was pumping gas when they were approached by a white male who demanded money and for the person to get in a vehicle.
Abdullah said the man and the suspect got into a fight, and the man tried to grab the suspect's gun. The suspect fired a shot, and then the man grabbed his own gun and shot the suspect, killing him.
Captain Abdullah said the investigation is ongoing.