Burke County family not giving up hope as search for Simon Powell continues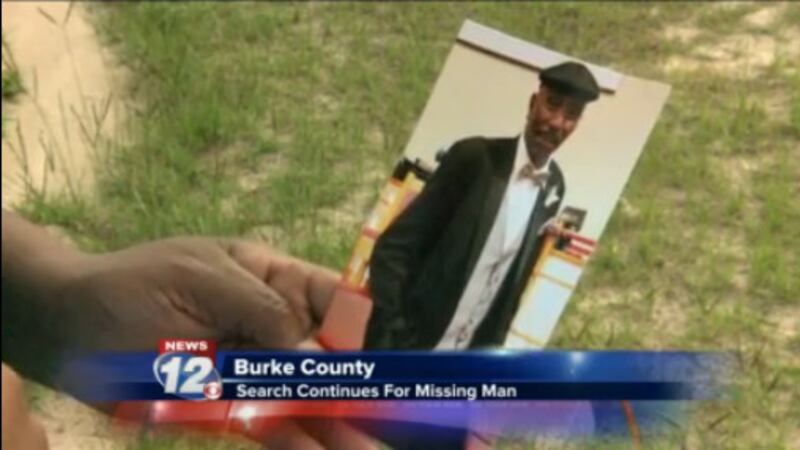 Published: Jul. 4, 2016 at 12:13 AM EDT
Sunday, June 3, 2016
BURKE COUNTY, Ga. (WRDW/WAGT) -- Father, husband and friend. These are the words family and loved ones use to describe 63-year-old Simon Powell of Burke County. But for more than a month, another word has been used: missing.
Tanesha Brown, Powell's niece, says her uncle worked hard for years as a logger and businessman. She also thinks of him as one of the nicest men you could meet.
"He was a great guy," Brown says. "He was funny and calm, sweet. If you needed something and he had it, he gave it to you."
But since his disappearance, she says times have been tough for their family.
"[He's] retty much the last person that holds the family together," Brown says. "We're just lost. You know, we're just lost without him."
Simon's stepson James Mobly says the search continues despite his disappearance in June. He says the family, no matter the result, is desperate for closure.
Burke County Deputies considered foul play after he disappeared, which keeps Mobly and other family members hoping somebody will come forward with answers.
"It's frustrating. I mean, because somebody knows something out there," Mobly says. "It's easier if you've got a body and you know something. But not knowing is like the worst feeling in the world. I've never felt this way in my life."
Another tough part, he says, is knowing where to look in one of Georgia's heavily-wooded counties. Powell's truck was found burnt on a dirt road off of Highway 56 near their home. But beyond that starting point, there's still no trace of Powell.
"We still really don't know where to look. You know, you search the areas, you know, where you think he may be or where the truck was found. But it's still so hard to just pinpoint a spot."
For now, Brown says all they can do is pray and wait.
"It ain't getting no better, looks like it's getting worse as days go by," Brown says. "I wish he'd come home. If anybody knows anything, I wish they'll send him home to us."
The family is urging anyone with any details about Powell's disappearance to call the Burke County Sheriff's Department.