Reporter
Atlanta News First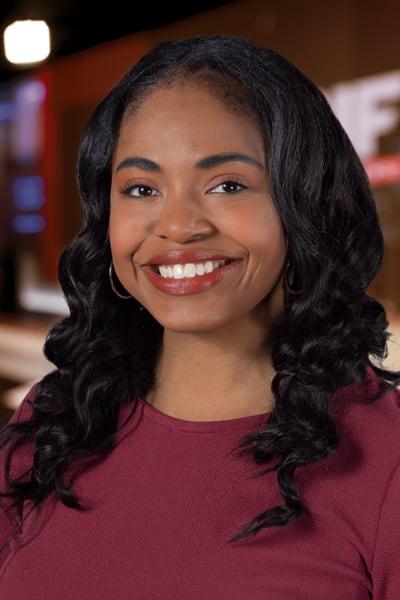 Asia Wilson joined the Atlanta News First team in January 2023 as a reporter. She's thrilled to be back in the Peach State.
Asia came to Atlanta News First from WSPA 7NEWS in Greenville/Spartanburg, South Carolina, where she started as a bureau reporter and transitioned to a lead reporter for the nightly newscasts.
Asia is no stranger to Georgia or the Gray TV family. Prior to reporting in the Carolinas, the Salisbury, North Carolina native spent two years as a multimedia journalist for southwest Georgia's #1 station—WALB News 10.
Asia served as the station's crime and court reporter and covered many investigations. Some of those cases gained national attention from major networks and publications across the country.
Before reporting in Georgia, Asia was a media relations professional and was named as one of Charlotte-Mecklenburg's Top 30 Successful Professionals—Under 30 Years Old. It was an honor given by the Charlotte Mecklenburg Black Chamber of Commerce in 2017. That same year, Asia was also honored as a Woman of Influence.
Previously, she also served as a communications specialist for a government non-profit organization, where her work was featured in local magazines and on the desk of North Carolina's governor.
During that time, Asia was also a news contributor for WCCB Charlotte and an independent contractor for college and professional sports teams.
The Lenoir-Rhyne University graduate also worked with ESPN in college and was featured in two independent films.
When she's not reporting, Asia loves spending time with family, talking sports, and motivating and encouraging people, especially young children. Asia loves people and connecting with those in the community.
If you have a story tip or just want to say hello, contact her at Asia.Wilson@wanf.Com or visit her Facebook page at Asia Wilson TV.