Daily forecast | From First Alert Meteorologist Tim Strong
Rain returns during the week. Cooler than average highs into Thanksgiving.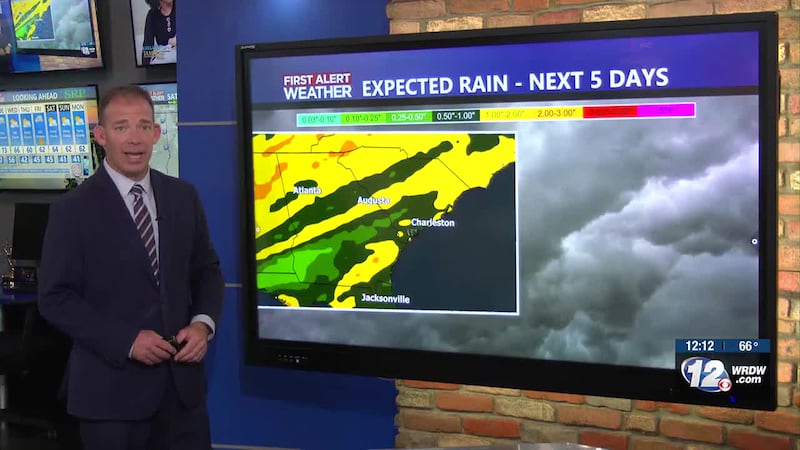 Published: Nov. 20, 2023 at 6:33 AM EST
AUGUSTA, Ga. (WRDW/WAGT) - Today will be seasonal day, but it will be a dry day for the most part. The greatest chance of measurable rain holds off until Tuesday, as a storm system moves in from the west. Winds on today will be from the east at 6 to 11 mph.
The heaviest and most widespread rain arrives Tuesday afternoon through early Wednesday, then dry skies return just in time for Thanksgiving Thursday.
Expect partly cloudy skies for Thanksgiving Day, but it will be on the cool side with afternoon highs right around 60 degrees.
For Black Friday, expect a chilly start with morning temperatures in the upper 30s, an isolated shower is possible throughout the day Friday. Keep it here for updates throughout the week!
Copyright 2023 WRDW/WAGT. All rights reserved.