What the Tech: The perfect gifts to create a home theater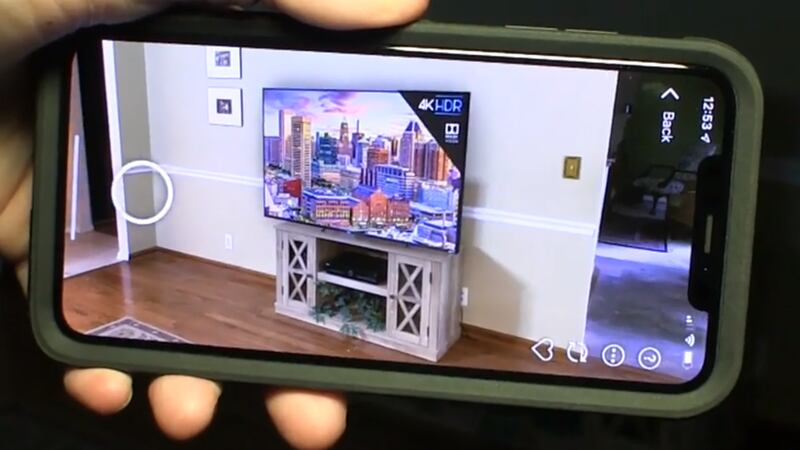 Published: Nov. 17, 2023 at 12:04 PM EST
AUGUSTA, Ga. (WRDW/WAGT) - Have you ever walked into a friend's house to see that they have a super cool home theater?
They have the biggest and brightest 4K television, surround sound system, special lighting, sound panels on the walls, and theater seats.
No matter the size of your home you can start creating your home theater by doing it yourself and choosing the components carefully.
If you're considering it, the holidays are a good time to begin because most of the accessories are on sale this time of year.
What do you need? It depends on what you want, but here are a few things that can make your home theater the envy of your friends:
An OLED, QLED, or UHD 4K television.

Surround Sound system

Home theater seating

Adjustable lighting

Room darkening curtains or shades

Sound panels on the wall One of the first things to consider of course is the TV.
When you walk into a store, you may want the biggest one you see, but a 120-inch set may not fit in your room.
What size do you need? The best way to check is by using the Amazon app, choosing a size, and using the app's augmented reality feature to see what the TV will look like in your room.
All TVs are smart these days and while that's fine, you may want to pick up a streaming device.
The Roku Ultra 4K is a top choice for both ease of use and 4K video.
The remote has a voice control and a headphone jack. Other options are an Amazon Firestick and a Google TV device.
These dongles plug into a TV's HDMI port and come with their own remote and user interface.
If most of your media is in iTunes, and you want your information kept private, look at the latest Apple TV 4K device.
There are lots of great options for sound. Bose and Sonos surround sound systems, and sound bars are top-of-the-line and pricey. A less expensive option is Roku.
A soundbar, wireless satellite speakers, and a wireless subwoofer sound like a movie theater.
Lights set the mood. Govee, Nanoleaf, and Hue have light strips to drape behind the TV for a cool effect.
We're partial to smart lightbulbs that change color and dim for a movie night that Siri, Alexa, Google, or your smartphone can control.
This is a great time of year to pick up accessories for a home theater, but if you can wait a couple of months, prices of big screen 4K TVs go on deeper discount just before the Super Bowl.
Copyright 2023 WRDW/WAGT. All rights reserved.