Shot at a birthday party, she now faces the high cost of survival
Georgia taxpayers pay more than half a billion dollars each year in medical costs for shooting victims.
Published: Nov. 16, 2023 at 2:25 PM EST
|
Updated: Nov. 17, 2023 at 8:24 AM EST
ATLANTA, Ga. (Atlanta News First) - It's impossible to put a price tag on someone's life, but the financial burden of surviving a shooting can be costly to survivors, families, and taxpayers.
An Atlanta News First investigation uncovered Georgia taxpayers pay more than a half a billion dollars each year and it will likely continue to grow.
One of those shooting victims includes Abriya Ellison, who was hit by a bullet while playing in a bounce house during a birthday party near College Park in 2017. She was 5 years old.
A medical helicopter rushed her to Children's Healthcare of Atlanta. The outlook was grim.
Ellison's grandmother, Harriot Douglas, sought a divine diagnosis. "I prayed to God that day and I told God, 'I don't ask for much, but if you let her stay, we will do any and everything possible to keep her happy," Douglas said.
Ellison survived, but it came at a price.
The bullet that hit her spine left her partially paralyzed. She's undergone at least 15 surgeries so far and hopes walk again one day. In February, doctors installed eight screws from her neck down her back to keep her spine straight.
"It is still painful. Sometimes you touch it on her and she jumps. She'll let you know it hurts," said Ellison's mother, Andre'Auna Douglas.
The financial impact of the shooting has been financially devastating. Over the past seven years, they've spent thousands on robotic therapy not covered by insurance; new vehicles to accommodate wheelchairs; and a special bed to prevent bedsores.
Each day, Douglas pushes her daughter's wheelchair up a hill outside their apartment to access their SUV because their complex won't build a ramp. The family had to renovate a bathroom so Ellison could shower sitting down.
Friends created online donation drives to raise money, but it's never enough. "There were many days where I was like, I'm trying to put a little bit together just to get one meal," Douglas said. "So, we learn to make do with what we have and get by."
Three men were arrested and sentenced to prison in relation to Ellison's shooting.
Douglas estimates the cost of shooting Ellison has likely exceeded a half a million dollars, most of it paid by taxpayers through Medicaid. Ellison's family has recently launched an online fundraiser to help with expenses. For more information on Ellison's online fundraiser, click here.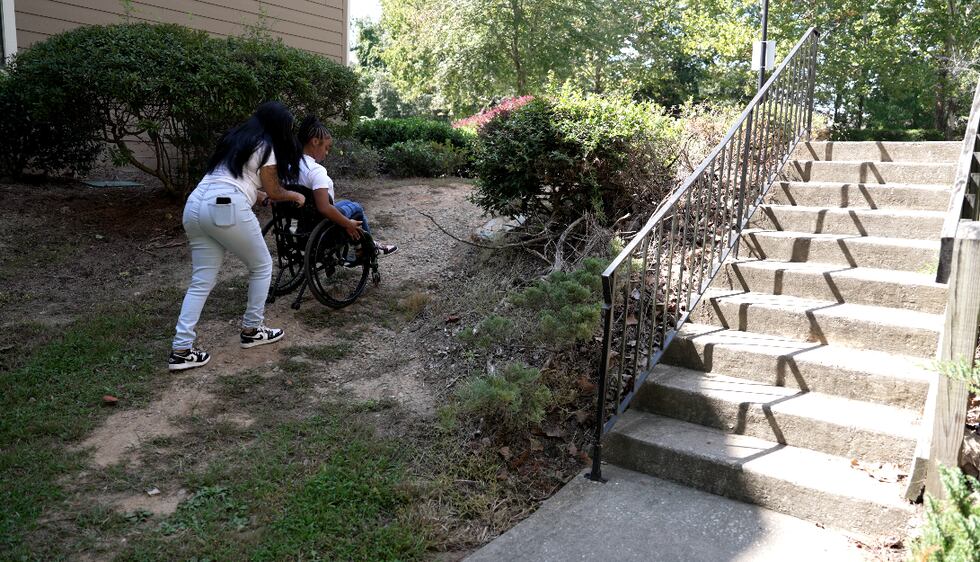 It's a price tag increasing as gun violence soars across Georgia.
According to the Georgia Department of Public Health, at least 22,769 people have been rushed to emergency rooms for firearm-related injuries since 2020. Data also shows a 17-percent increase in ER firearms-related visits from 2020 to 2022.
Those ER visits are posted on the agency's website through a portal called FASTER-GA, or "The Firearm Injury Surveillance Through Emergency Rooms." It's a Centers for Disease Control and Prevention (CDC)-funded program awarded to the state to track nonfatal firearm injuries at Georgia emergency rooms.
According to a report by the U.S. Government Accountability Office, the average ER visit for a firearm injury costs between $1,500 to $31,000.
The cost of gun violence to Georgia's economy is nearly $24 billion each year, according to an analysis by Everytown for Gun Safety. About $597 million of that is paid directly by taxpayers.
Sarah Burd-Sharps is the senior director of research at the organization, who led the team that compiled the data from the CDC, hospitals and other sources. (Read the research methodology here.)
"We place ourselves in a severe economic disadvantage in the global economy with these enormous outlays," Burd-Sharps said during a 2022 congressional hearing held to examine the financial cost of gun violence.
"Whether or not we own a gun, or whether or not we're impacted by gun violence, we're all paying the cost: $34 million every day in the United States," Burd-Sharps said.
If you have a story on what gun violence has cost you, please fill out this form and contact us.
The organization's cost estimate is conservative because the total number of gun injuries is unknown. The federal government tracks the number of fatal vehicle crashes, COVID deaths and how often a pet is injured during a commercial flight, but doesn't maintain records on the frequency someone is injured by a gun.
Georgia's FAST portal admits its data doesn't paint a complete picture. "[I]t is important to note that SS (syndromic surveillance) does not obtain data from all facilities where a patient may seek care, thus SS data underestimates the occurrence of firearm related injury(ies)," the website said.
Burd-Sharps says a divided congress prevented federal agencies, like the Atlanta-based CDC, to conduct the needed research for years. The federal government also doesn't have a central location for hospitals to report the data.
The economic cost varies by state. For example, the average cost per resident in Georgia runs about $2,249. In Massachusetts, it's $504 per resident.
Burd-Sharps says states like Massachusetts have gun laws including stricter background checks and storage requirements, thus leading to fewer gun incidents. "They have fewer gun deaths and fewer shootings and that transplants into less money for all of us, for our families, for taxpayers, for employments, for a larger society," said Burd-Sharps.
Most Republicans in Congress disagree. At last year's congressional hearing, a gun rights advocate said the committee should be focused on addressing underlying issues that perpetuate gun violence, like mental health and family situations.
"Lawful gun owners are largely not the ones at fault for gun violence or its costs," said Amy Swearer, a legal fellow with the Heritage Foundation. "On the contrary, the protective economic value they provide is under acknowledged and underappreciated." U.S. Sen. Mike Lee (R-Utah) focused much of his commentary and questions on how "highlighting the importance of loving two-parent families [to] help us to prevent more tragedies."
In 2022, Georgia lawmakers passed a law making it easier to carry a gun without a permit. Previously, gunowners who wanted to carry a gun outside of their home, needed to pass a background check and pay a $75 fee to get a gun license.
In October, Georgia Lt. Gov. Burt Jones suggested paying teachers $10,000 a year to carry guns in schools.
In Atlanta, most gun victims are treated at Grady Memorial Hospital because it operates the city's only Level 1 trauma center. It's also one of the largest in the country.
While the hospital system declined to provide Atlanta News First Investigates with gun wound admission numbers, Morehouse School of Medicine conducted some analysis in the past. In 2017, Dr. Omar Danner, an associate professor of surgery and director of trauma, released a presentation that reported gunshot wounds were the third leading cause of trauma admissions at Grady Hospital at that time, about 460 a year. At least 80 percent of those patients were Black.
He suspects the admissions will increase because the state isn't doing enough to address the epidemic. "We haven't actually solved this public health problem." Dr. Danner said. "And we still need our lawmakers to really start thinking long term and broader."
MORE FROM AWARD-WINNING INVESTIGATIVE REPORTER ANDY PIERROTTI
Fulton County's top political and legal officials face tough questions over the nation's most notorious jail.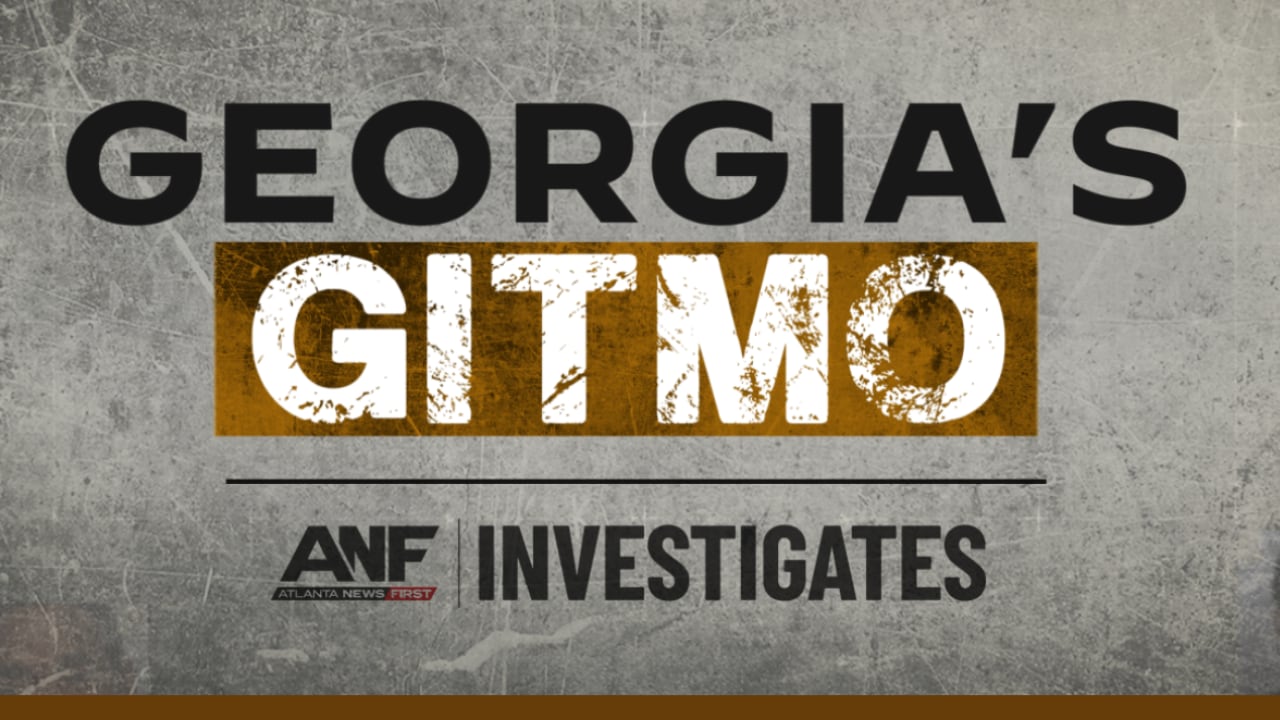 The Sixth Amendment of the U.S. Constitution guarantees the right to an attorney if you're accused of a crime and a speedy trial. Sometimes, however, it doesn't work out that way.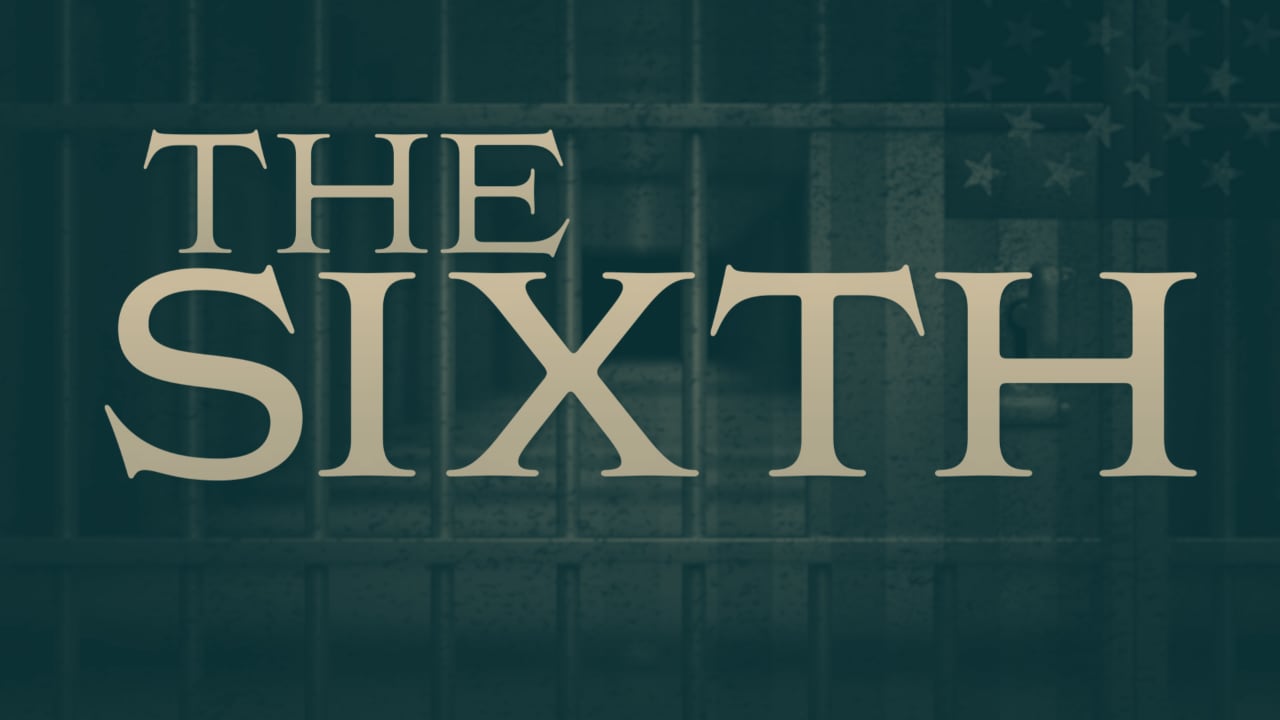 If there's something you would like Atlanta News First Investigative Reporter Andy Pierrotti to look into, email andy.pierrotti@wanf.com.
Copyright 2023 WANF. All rights reserved.