Daily Forecast | The latest from First Alert Meteorologist Tim Strong
Clouds and sun today, warming up in the 70s. Dry and sunny weekend.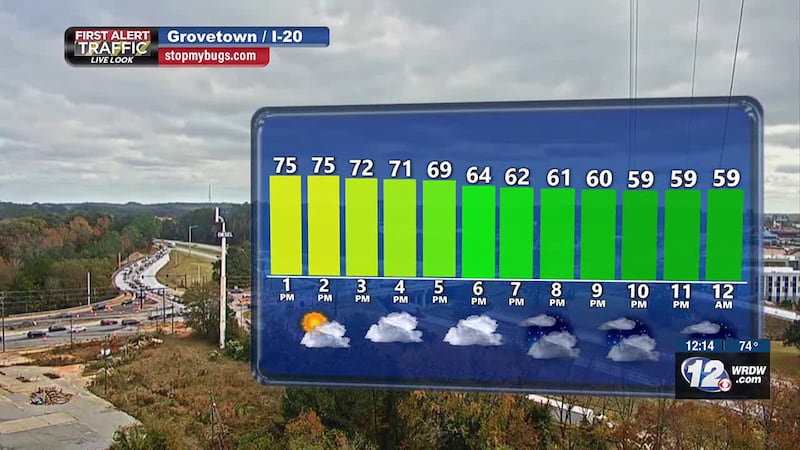 Published: Nov. 17, 2023 at 6:22 AM EST
AUGUSTA, Ga. (WRDW/WAGT) - Warmer outlook today with highs in the low to mid-70s. Another small chance of showers as a cold front approaches the region. Most of the day and evening should remain dry with partly to mostly cloudy skies. Winds will be out of the northeast 5-10 mph.
The cold front will move through Friday night with dry and mostly sunny conditions behind it for this weekend. Highs Saturday will reach the middle 70s under mostly sunny skies. Winds will be out of the west-northwest between 5-12 mph.
Morning lows Sunday will be in the mid-40s and afternoon highs will be in the upper 60s. Skies will stay sunny during the day.
Another rain maker will move in early next week - mostly likely late Monday night through Tuesday night. Rain should clear out by Wednesday and then we are back to sunshine and slightly cooler temperatures for Thanksgiving next Thursday. Keep it here for updates.
Copyright 2023 WRDW/WAGT. All rights reserved.