Augustans can get a free vegan roast for Thanksgiving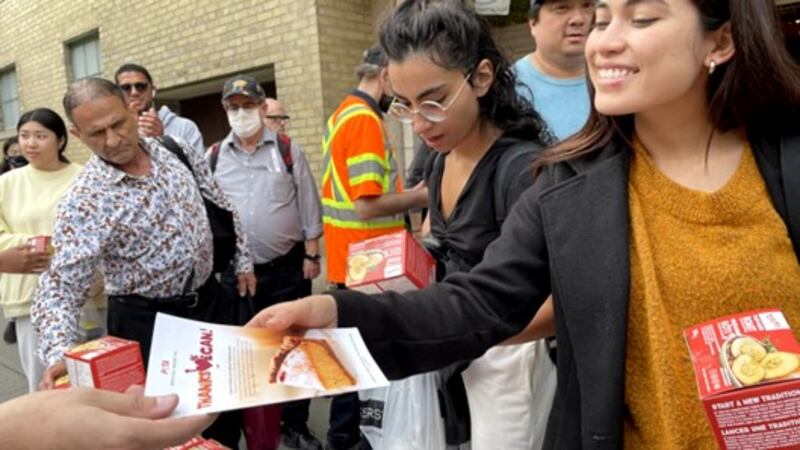 Published: Nov. 17, 2023 at 1:33 PM EST
AUGUSTA, Ga. (WRDW/WAGT) - PETA wants you to gobble up something other than turkey this Thanksgiving.
That's why the group will be handing out free vegan roasts at 1 p.m. Saturday in front of the Augusta Sprouts Farmers Market at 630 Crane Creek Drive.
"Ahead of Thanksgiving, a PETA 'chick' wearing a turkey-themed outfit—complete with a festive faux-feather tutu—will be joined by a flock of supporters giving away turkey-free holiday roasts," the People for the Ethical Treatment of Animals said.
MORE FROM NEWS 12:
The goal is to encourage people to enjoy a vegan holiday and give birds a break.
"Turkeys feel pain and fear, experience joy, value their lives, and don't deserve to be carved up and stuffed any more than we do," PETA Executive Vice President Tracy Reiman said. "PETA urges everyone to show a little mercy by tucking into savory, satisfying vegan roasts that give everyone something to be thankful for."
PETA says it "opposes speciesism, a human-supremacist worldview."
Copyright 2023 WRDW/WAGT. All rights reserved.