Thousands of Starbucks workers go on a one-day strike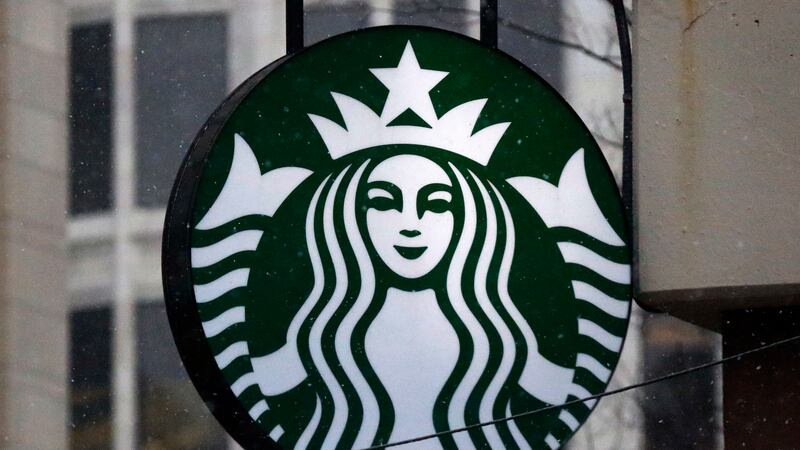 Published: Nov. 16, 2023 at 8:05 AM EST
|
Updated: Nov. 16, 2023 at 4:58 PM EST
NEW YORK (AP) — Workers at more than 200 U.S. Starbucks locations walked off the job Thursday in what organizers said was the largest strike yet in the 2-year-old effort to unionize the company's stores.
The Workers United union chose Starbucks' annual Red Cup Day to stage the walkout since it's usually one of the busiest days of the year. Starbucks expects to give away thousands of reusable cups Thursday to customers who order holiday drinks.
The union said it was expecting more than 5,000 workers to take part in its "Red Cup Rebellion." Workers were expected to picket for part of the day and visit non-union stores the rest of the day, the union said. Around 30 stores also staged walkouts on Wednesday.
Juniper Schweitzer, who has worked for Starbucks for 16 years, said she loves the company and its ideals but believes it's not living up to them.
"They have promised the world to us and they have not delivered," said Schweitzer, who was picketing outside her Chicago store on Thursday.
Frequent promotions like Red Cup Day or buy-one-get-one-free offers put added stress on workers, who she said have no ability to switch off mobile orders or otherwise control the workflow.
"I mean, you can imagine the Starbucks orders. Decaf grande non-fat, three-and-a-half Splenda mocha with no whip. Multiply that by 100 and you have just drink, drink, drink, drink, drink, drink, drink," she said. "We just have basically an infinite amount of drinks and we're understaffed and we're underpaid and we're sick of it."
Edwin Palmasolis, a Starbucks employee for more than two years, joined the picket line Thursday in front of his New York store. His store voted to unionize last year, but so far Starbucks and the union haven't started bargaining. He thinks a contract would help improve working conditions at his busy Manhattan store.
"It's been more of a downgrade than an uphill for us. It's been exhausting trying to deal with their retaliation and not much of a change has been made in the past year," he said.
Thursday's strike was the fifth major labor action by Starbucks workers since a store in Buffalo, New York, became the first to unionize in late 2021. Workers at 110 stores walked out last year on Red Cup Day; most recently, a strike in June protested reports that Starbucks had removed Pride displays from its stores.
But the strikes have had little impact on Starbucks' sales. For its 2023 fiscal year, which ended Oct. 1, Starbucks reported its revenue rose 12% to a record $36.0 billion.
Starbucks said Thursday that many of the stores with striking workers remained open, staffed by supervisors, managers and employees who chose not to strike or visited from nearby stores to pick up additional hours.
"We have nearly 10,000 stores open right now delighting our customers with the joy of Red Cup Day," the company said.
At least 363 company-operated Starbucks stores in 41 states have voted to unionize since late 2021. The Starbucks effort was at the leading edge of a period of labor activism that has also seen strikes by Amazon workers, auto workers and Hollywood writers and actors. At least 457,000 workers have participated in 315 strikes in the U.S. just this year, according to Johnnie Kallas, a Ph.D. candidate and the project director of Cornell University's Labor Action Tracker.
Starbucks opposes the unionization effort and has yet to reach a labor agreement with any of the stores that have voted to unionize. The process has been contentious; regional offices with the National Labor Relations Board have issued 111 complaints against Starbucks for unfair labor practices, including refusal to bargain. Starbucks says Workers United is refusing to schedule bargaining sessions.
Starbucks noted that it has started bargaining with the Teamsters union, which organized a Starbucks store outside of Pittsburgh in June 2022. But the two sides have not reached a labor agreement. An employee answering the phone at the store Thursday said it wasn't participating in the strike.
Relations between Starbucks and Workers United have grown increasingly tense. Last month, Starbucks sued Workers United, saying a pro-Palestinian post on a union account damaged its reputation and demanding that the union stop using the name Starbucks Workers United. Workers United responded with its own lawsuit, saying Starbucks defamed the union by suggesting it supports terrorism and violence.
But on Thursday, most strikers were focused on work issues and pay. Moonie Atchley, who works as a mixologist at a Starbucks store in the company's hometown of Seattle, was picketing outside a non-union store near Pike Place Market, where the first Starbucks opened in 1971.
Atchley said she often struggles to pay her rent and buy food on her Starbucks paycheck, even though she lives outside the city.
"The union is fighting for a better Starbucks. We want the best for this company," she said.
__
AP Video Journalists Manuel Valdes in Seattle, Melissa Perez Winder in Chicago and Robert Bumsted in New York contributed. Durbin reported from Detroit.
Copyright 2023 The Associated Press. All rights reserved.