South Carolina scores 'F' on maternal, infant health report card
But an expert behind the report says score shows trending improvement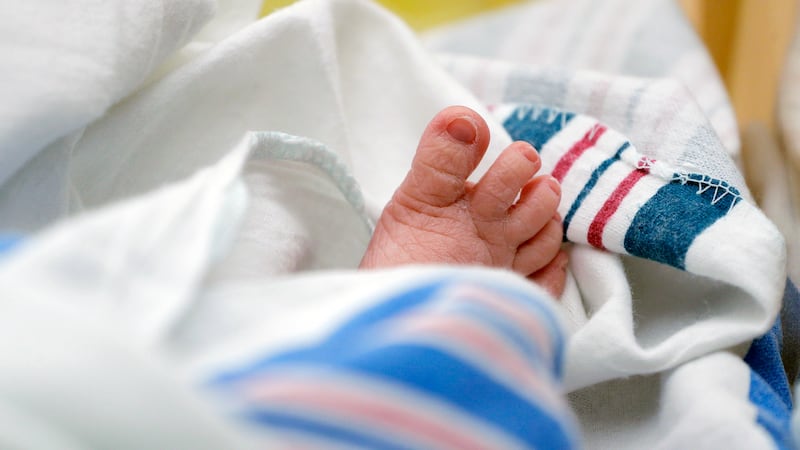 Published: Nov. 16, 2023 at 6:25 PM EST
|
Updated: Nov. 17, 2023 at 3:30 PM EST
GREENVILLE, S.C. (FOX Carolina) - The grades are in and the Palmetto State is failing.
The March of Dimes compiled the latest data on maternal and infant health for its 2023 Report Card. South Carolina is one of nine states that received an "F" for preterm births at a rate of 11.6%.
That comes out to about one in eight babies, said March of Dimes director of maternal and infant health Tameca Wilson.
However, 11.6% is lower than the state's numbers in 2021 and 2020: 12.% and 11.8%, respectively.
"We are right on the cusp of the next grade," Wilson said. "That is very promising that we are moving the needle in the correct direction."
Wilson said the small shift is the result of a lot of work.
"We have a lot of community partners across the state who are vested in improving the health of mom and babies," Wilson said.
One of the new initiatives launched in the last year was the revamped Count the Kicks campaign, which encourages expectant mothers to keep track of their baby's movement with a mobile app.
However, there's still more work to be done.
On the March of Dimes maternal vulnerability scale, which scores factors zero to 100, South Carolina scored a 42 for general healthcare and a 46 for reproductive healthcare.
"Personally, I feel like I was failed," said Rachel Adams, a mom of six from Laurens County.
Adams was one of hundreds of women who had to change their delivery plans after Prisma Health Laurens County Hospital temporarily closed its labor and delivery department.
Adams said she delivered her first five children at the Laurens hospital. She had hoped to deliver her sixth there, too.
"I was really disappointed," Adams said. "Going through all five and then we made a good connection with pretty much all the nurses there -- I don't know it was just -- it was hard."
According to emails we obtained from Prisma and the Department of Health and Environmental Control, Prisma didn't have enough doctors to staff department.
The emails say Prisma thought the closure would last 60 to 90 days.
The temporary closure has now passed day 190.
"Prisma Health Laurens County Hospital is continuing to shift labor and deliveries to Prisma Health Patewood Hospital because of a shortage of OB/GYN physicians at the Laurens County hospital. We don't have a timeline for resumption of services at this time. Carolina Women's Center in Clinton continues to provide prenatal and routine gynecologic care during this pause in labor/delivery services at the Laurens hospital," said Prisma spokesperson Sandy Dees.
Instead of having her baby close to home, Adams had to drive to Greenville for the delivery.
"The hospital was only 10 minutes from me and then we had to go almost an hour to the labor and delivery unit," Adams said. "It was a scary moment."
While Laurens County isn't technically a maternity care desert, access is now limited, according to March of Dimes metrics.
Wilson said this is a spot where state officials could step in.
"[We recommend] exploring mobile care in our maternity care deserts," Wilson said.
Copyright 2023 WHNS. All rights reserved.