AU celebrates breaking 10,000 mark with huge freshman class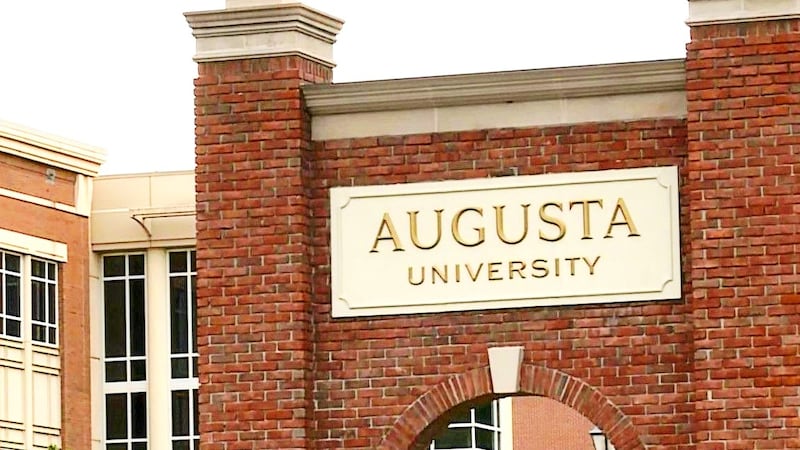 Published: Nov. 16, 2023 at 3:08 PM EST
AUGUSTA, Ga. (WRDW/WAGT) - On Thursday, Augusta University celebrated a huge milestone: exceeding the 10,000 student mark with its largest freshman class ever.
For the past few years, enrollment numbers have teetered just under 10,000, but that changed this year as the whole University System of Georgia saw a post-pandemic rebound in enrollment.
The university officially now has 10,546 students enrolled, marking a 7.5% increase over last fall's 9,813 enrollment total and a 26.6% increase since 2015.
It comes as the University System of Georgia as a whole climbed to a record high of 344,392 students this fall, reversing two years of enrollment declines with a 3% annual gain.
AU's 7.5% growth marked the highest single-year growth percentage of the research universities in the system from fall 2022 to fall 2023.
AU leaders, faculty, staff and students celebrated the milestone with a celebration from noon to 2 p.m. Thursday at the Douglas Barnard Amphitheater on the Summerville Campus.
"This is a remarkable accomplishment for our university," said Brooks A. Keel, PhD, president of Augusta University. "As Georgia's designated health sciences and medical research university, home of the Georgia Cyber Center and a national leader in student success, we strive every day to provide our students with an innovative and inclusive learning environment to prepare them for the workforce, and our continued enrollment growth reflects that commitment."
"Augusta University is a place to not only receive a quality education, but also to build a fulfilling career and make a positive impact on the lives of others, and that is shown in the continued growth of our student body, the addition of quality academic programs and the number of successful graduates those programs produce," Keel added.
Graduate and professional student enrollment accounted for a significant portion of the university's enrollment growth, increasing 9.5% overall and 20.5% in first-time students over fall 2022.
The School of Computer and Cyber Sciences saw an increase of 49% in graduate and professional student enrollment. The school saw an 11% increase, including growth in the Bachelor of Science programs.
The College of Education and Human Development saw a 39% increase in graduate and professional students. The college also saw a 7.6% increase in undergraduate enrollment.
Overall, undergraduate enrollment is up 5.8% from a year ago.
Leaders with AU say this isn't the end for them, as they hope to reach a milestone of 16,000 students by 2030.
It's a celebration for them and for students like Jennifer Kolmar who will be a triple "Jag" after graduating with her Doctor of Education.
She helped the university surpass the 10,000 mark for enrollment.
"I registered for my classes at 10:01 to be the 10,001st student this year. Exciting," she said.
SEE THE THE FULL ENROLLMENT REPORT:
With all the growth, AU says they're already working on how they'll accommodate the influx of students when it comes to housing and parking, including a "Smart Growth" task force that began this fall.
"We've got a new parking deck we're going to be breaking ground on later this year. That'll be opened in about 18 months," said Keel.
Students say it's evident the university is intentional about growing with the city of Augusta.
"Our community needed to grow in cybersecurity, health care, and education. And so they have focused on making sure that what our city needed, they were providing us," said Kolmar.
They're redefining what the traditional student looks like and creating the next generation of leaders with every growth milestone.
"I'm hoping to invest in myself here with my education so I can go out and continue to provide great educational opportunities," said Kolmar.
Alongside the increase in graduate numbers, this fall's class of 1,162 freshmen – the largest freshman class in the university's history – was up 17.2%, and out-of-area students make up 58% of the freshman class.
Across the Peach State, enrollment increased at 23 of USG's 26 public colleges and universities. The enrollment across the system rose by 9,993 over last fall.
Copyright 2023 WRDW/WAGT. All rights reserved.