Army Corps boundary trees to be marked around lake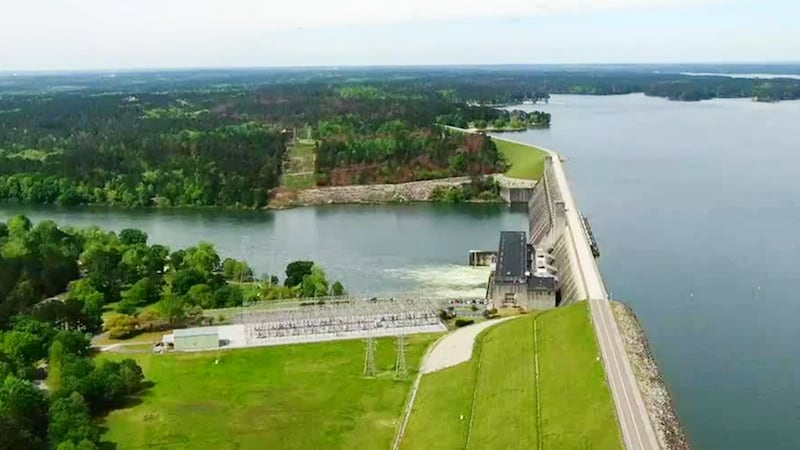 Published: Nov. 16, 2023 at 3:45 PM EST
AUGUSTA, Ga. (WRDW/WAGT) - Workers with the U.S. Army Corps of Engineers have begun work to inspect and repaint about 50 miles of boundary line trees with bright orange paint, normally a 4-inch band around half of each tree.
The work around Lake Strom Thurmond will continue through the autumn and winter and wrap up before spring arrives.
This routine boundary maintenance does not move present property lines.
The work makes existing property lines more visible. Workers scrape old paint off the trees and apply fresh paint on witness trees to mark the boundary line.
If in-ground boundary survey pins are not visible, workers will dig where pins were placed to expose them.
This year, crews will start work in Lincoln County near Double Branches Road, by the Knox Boy Scout Camp and end north of Highway 378, near Dunaway. The work will encompass boundary line in Pleasant View Estates, Maxim Village, Maxim, Wells Creek, Lakeview, Long Leaf, Joy Acres, Whitstone, Parton, Azalea and Dunaway Estates subdivisions and Soap Creek Marina.
Adjacent property owners should remove any personal property items that may have wandered across the government line, and pets should not be unattended on public land, especially when workers are present.
For questions or concerns call 800-533-3478, ext. 1140.
Copyright 2023 WRDW/WAGT. All rights reserved.