Feast Before the Feast organizers see doubling of need this year
Published: Nov. 16, 2023 at 2:00 PM EST
AUGUSTA, Ga. (WRDW/WAGT) - Organizers spent weeks getting ready for Thursday evening's Feast Before the Feast, an annual Thanksgiving-style dinner that's actually before the holiday.
While inflation has doubled, so has the number of people to be fed at no cost. The number is now 4,000.
From Golden Harvest to the Center of Hope, we know the need continues to rise, especially around the holiday season.
Last year, the total number of people fed was near 2,100, but this year organizer Monique Braswell told us there be more than she's ever seen.
While she did get close to $2,000 in sponsor dollars, she's also spent more than $7,000 this week at the grocery stores.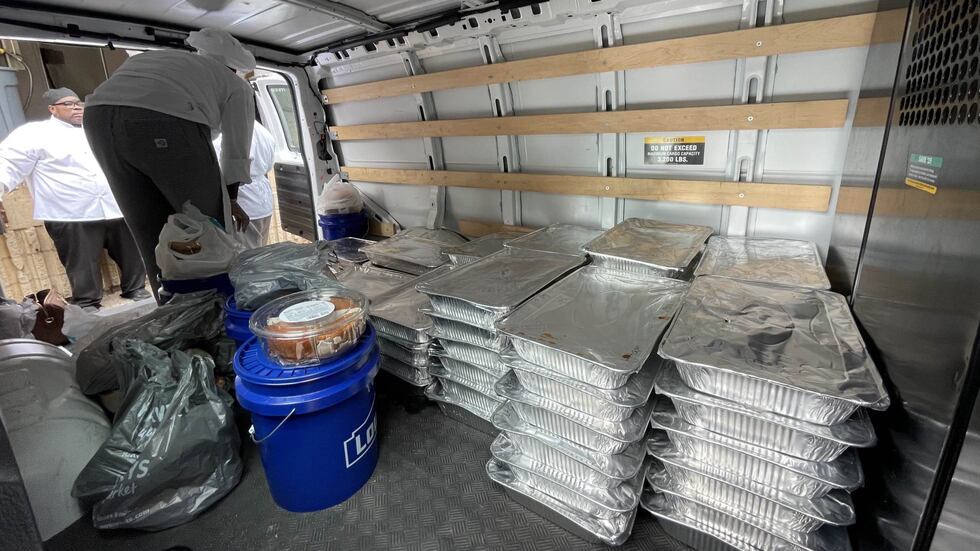 The volunteers had been cooking since Wednesday at 7 a.m. but gathering food for the past several months.
They prepared more than 800 pounds of chicken, 100 turkeys, 65 hams, 50 pans of mac and cheese, 50 pans of dressing, 20 cases of greens and yams, 30 pans of mashed potatoes and 25 gallons of gravy.
They planned to serve from 5-8 p.m.: at the McBean Community Center, Oakpoint, McDuffie Woods Community Center, Carrie J. Mays Community Center and Bernie Ward Community Center.
Copyright 2023 WRDW/WAGT. All rights reserved.