Daily Forecast | The latest from First Alert Meteorologist Tim Strong
Bringing back clouds and rain chances today - Friday. Drying out late Friday into the weekend.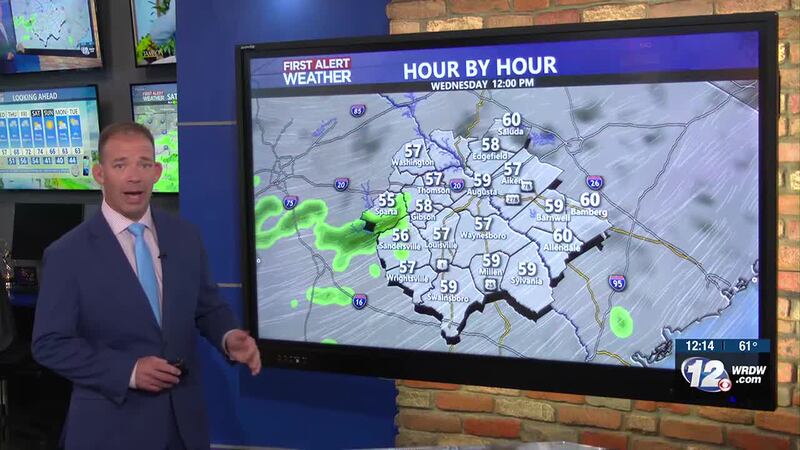 Published: Nov. 15, 2023 at 6:32 AM EST
AUGUSTA, Ga. (WRDW/WAGT) - Cloudy skies expected most of Wednesday with cooler highs in the upper 50s to low 60s. A few light showers are possible later in the day. Winds will remain out of the northeast between 8-12 mph.
The chance for a few showers continues Thursday as an area of low pressure develops south of the CSRA. Highs are expected are to reach the mid and upper 60s.
Warmer outlook Friday with highs in the low 70s. Scattered showers possible Friday as a strong cold front approaches the region.
The cold front will move through Friday night and bringing dry and mostly sunny conditions this weekend.
Highs Saturday will be near 70 and highs Sunday will be in the upper 60s.
Copyright 2023 WRDW/WAGT. All rights reserved.