Man suffers life-threatening injuries after electrical box explodes at a Home Depot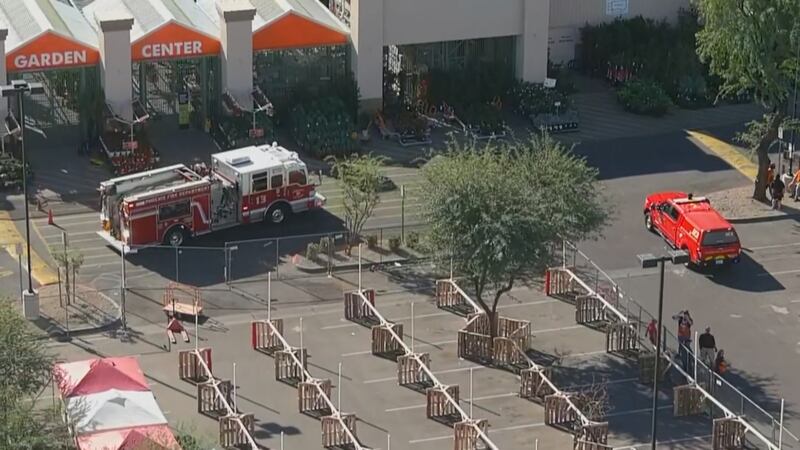 Published: Nov. 14, 2023 at 4:43 PM EST
PHOENIX (KPHO/Gray News) - An Arizona man is fighting for his life at a Phoenix hospital with severe burns.
According to authorities, the man was injured after an electrical box exploded at a Home Depot on Tuesday.
Phoenix firefighters responded to the store near 36th Street and Thomas Road at around 10 a.m.
Firefighters at the scene said that the unidentified man suffered "significant burns to his face and hands."
It's unclear whether the victim was an electrical worker or an employee at the store.
Rescue crews were able to transport him to the hospital and keep the fire from extending to the rest of the building.
However, authorities didn't immediately release what caused the explosion.
Video of the incident showed several workers standing outside of the store.
A building systems specialist is currently working to determine whether the store is safe enough to remain open.
Authorities said their investigation remains ongoing.
Copyright 2023 KPHO via Gray Media Group, Inc. All rights reserved.