With CSRA feeling a chill, here's how to safely heat your home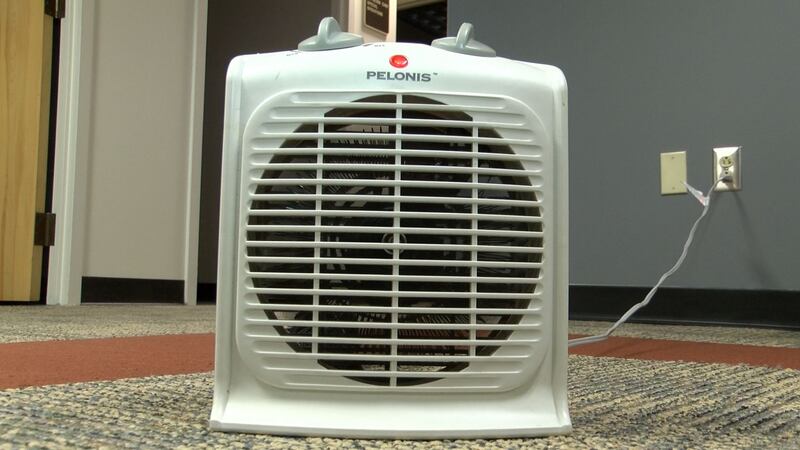 Published: Nov. 2, 2023 at 4:33 PM EDT
AUGUSTA, Ga. - This week's cooldown makes it clear the seasons are starting to turn. But how can you safely heat your home?
You don't have to depend on the thermostat to keep warm. Here are some safe home heating tips from the Centers for Disease Control and Prevention and the Red Cross.
You can use a space heater — but be careful.
MORE FROM NEWS 12:
Space heaters can be a useful way to quickly warm a room, but it's important to know about their potential dangers. The U.S. Consumer Product Safety Commission estimates that space heaters are involved in about 1,700 fires a year, some of them deadly.
If you're going to use a space heater, keep these tips in mind:
Buy a model that shuts off if the space heater falls over

Don't use an extension cord with your space heater

Keep the space heater far away from flammables like paper, bedding, curtains and rugs

Keep children and pets away from space heaters

Never leave your space heater unattended
Cover doors and windows
Sometimes, the answer isn't to add heat but to keep existing heat from escaping.
Here are some ways to make sure your house stays warm:
Avoid opening doors or windows

Close off rooms you aren't using

Stuff towels or rags in door cracks

Cover your windows with drapes or blankets overnight
Keep up with inspections
Before winter begins, ensure your furnaces, chimneys, fireplaces and wood or coal stoves have been inspected and cleaned before use. You don't want any buildup or residue from last year to go up in flames.
Similarly, make sure to check or replace the batteries in your smoke and carbon monoxide detectors.
Don't use an oven to heat your home
Just because ovens are warm doesn't mean they should be used to heat your home. Leaving a gas oven on for a long time can cause a carbon monoxide buildup, which can be deadly. Even electric ovens can overheat or malfunction, and they use a lot of electricity, increasing your bills.
To learn more about home heating safety, click here or here.
Copyright 2023 WRDW/WAGT. All rights reserved.