'She loved kids': Bus driver honored by family, staff after death
Published: Nov. 1, 2023 at 5:40 PM EDT
GROVETOWN, Ga. (WRDW/WAGT) - Columbia County bus drivers are honoring one of their own who died unexpectedly over the weekend.
"Heather... Ms. Heather Walls" echoes through Grovetown Middle's radio before dismissal.
Walls was a cancer survivor, but the cancer came back earlier this year and she died unexpectedly over the weekend.
"Team 9 Grovetown Middle, we received reports that Ms. Heather Walls is no longer with us anymore," the message continues.
All being said with one bus slot empty. It belonged to Heather Walls.
To close out her final call, lights flashed with horns honking to remember one of their own who served as a bus driver for Grovetown Middle and Cedar Ridge Elementary schools.
Loud horns followed by 30 seconds of silence for Walls.
"I was with her when when she peacefully left," said Shonda Fulwood, Walls' sister. "I know she's better. She doesn't have cancer anymore, and I'm happy for that."
She passed unexpectedly on Saturday, after being diagnosed with cancer in 2021.
"(Doctors) told her she should not be alive because it was stage four," said Fulwood.
She never gave up, with her sisters being with her every step of the way.
"She was fighting it," said Fulwood. "She didn't want to go down right there until the end. It was a rough battle for all of us. She didn't want to give up, she didn't. In the end, that's when she was tired of it. Her body hurt. She's in a better place now."
She was fighting for herself, her family, friends, and those she picked up on her bus along the way.
"She loved it. She loved driving the bus. She loved kids. She never had kids of her own. So she treated these kids like they were hers," she said.
She left an impact on every student.
"All of her bus babies love her. I see some of them up here at school and they'll ask me, 'How's Ms. Heather, how's Ms. Heather?'" said Fulwood.
Walls may no longer be here, but she'll never be forgotten.
"She was fun to be around. She was a little bit of a comedian. She cracked some jokes. But yeah, she did. She did a lot for a lot of people," Fulwood said.
They held a balloon release in her honor with pink balloons, her favorite color.
"She had a pure heart. It's just hard. I just can't believe she's gone but I know she's in a better place," said Brenda Curry, a close friend and bus driver.
Family and friends say 'Everybody's kids were her kids.'
Jessica Ray, a close friend and special needs bus manager, said: "You're never a stranger to her. You were never a stranger. She's always willing to help anybody. She's always ready to give you a hug, or just be that shoulder to cry on or just be an ear to listen or be somebody to laugh with."
People who knew Heather looked forward to her smile and waved from the bus every day.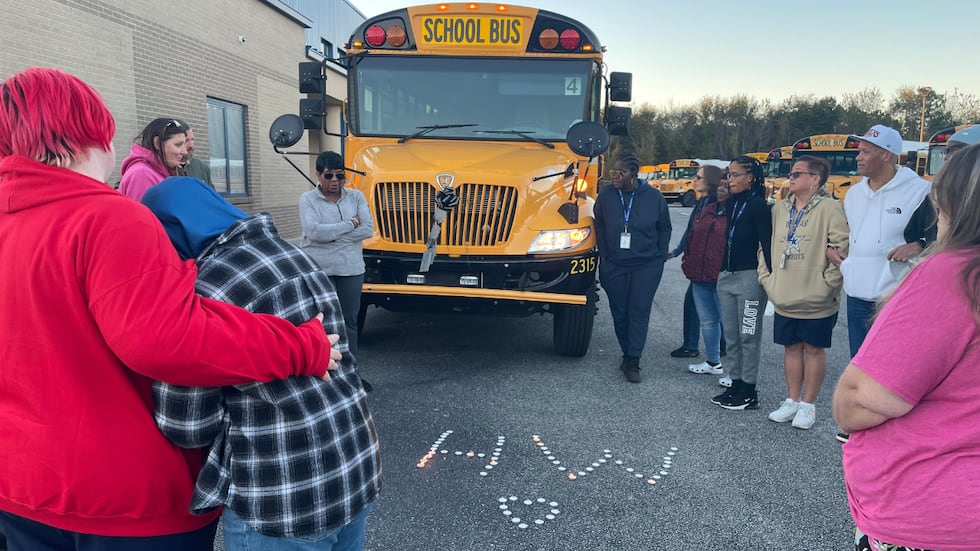 "She had a lot of our students from elementary all the way through eighth grade until they went on to high school so I'm sure they are missing her as much as we are," said Ray.
And they are all one big family.
"Transportation is student support. Okay, so we all have to support each other as well. And right now, Shonda, her sister needs our support. Our family needs our support. Just to remind them they're not alone right now and Heather put up a long fight with her journey, but she's pain-free now," said Ray.
Now they hold each other tight and mourn the life of someone taken too soon while trying to be a little more like Heather every day.
"I love her. She's my beautiful angel. Fly high beautiful," said Curry.
Copyright 2023 WRDW/WAGT. All rights reserved.