Georgia restaurant criticized for 'unable to parent' fee
Published: Oct. 25, 2023 at 2:57 PM EDT
BLUE RIDGE, Ga. (Atlanta News First) - A Georgia restaurant is gaining national attention for charging customers a fee for what it deems to be bad parenting.
The menu at Toccoa Riverside Restaurant, located on Aska Road in Blue Ridge, offers a selection of dishes like steak, trout and American fare. But look a little closer, and you'll notice something else.
Located boldly near the bottom of the menu is an adult surcharge for customers "unable to parent," followed by three dollar signs. According to some restaurant reviewers, the exact amount is apparently at the restaurant's discretion, with some saying they were charged $50.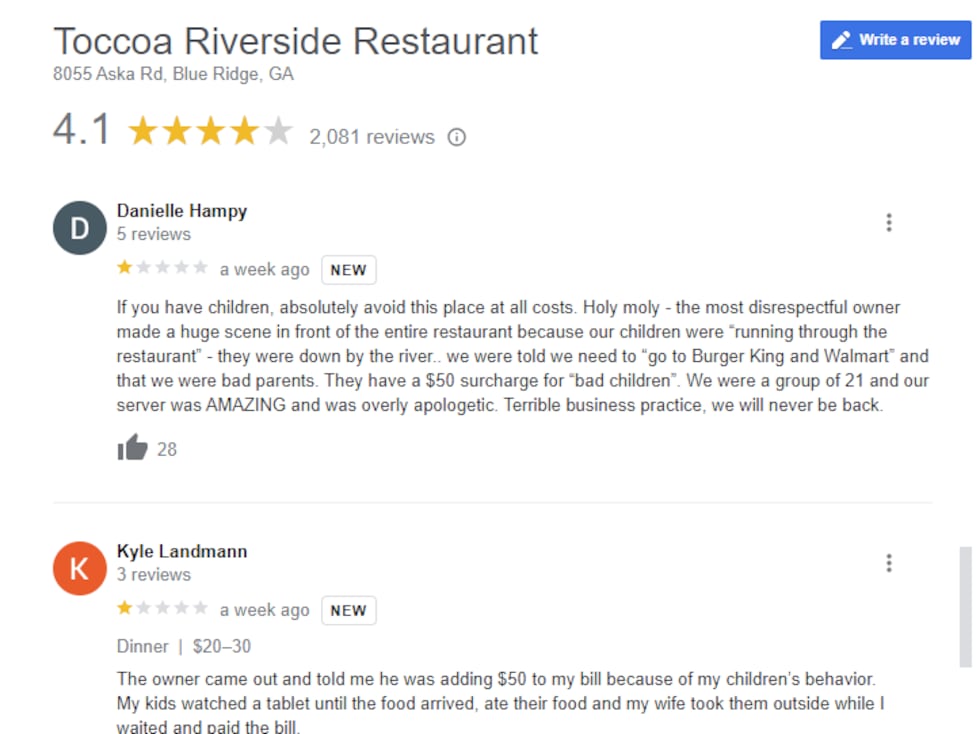 The stated surcharge has since gone viral on social media. Some have criticized the restaurant, calling the fee "discriminatory" and "vague."
Atlanta News First reached out to Toccoa Riverside Restaurant for a statement and is waiting to hear back.
Copyright 2023 WANF. All rights reserved.