South Carolina State President addresses safety concerns to student body following recent incident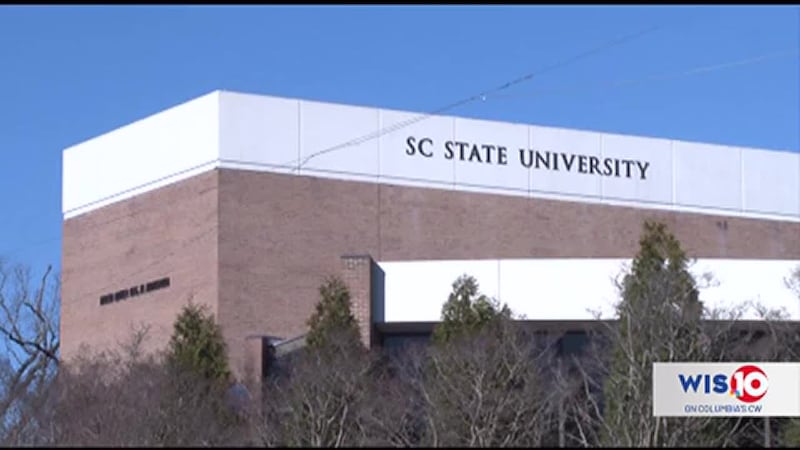 Published: Oct. 24, 2023 at 2:24 PM EDT
ORANGEBURG COUNTY, S.C. (WIS) - South Carolina State University (SCSU) officials met with its students on the recent campus incidents.
The incidents included a lockdown that occurred last week after officials said someone was sexually assaulted.
On Monday, dozens of SCSU students gathered at the MLK Auditorium on campus to express their concerns about the campus experience.
Police still have not made an arrest in the sexual assault case.
"A couple times a week we're on lockdown. Weapons are everywhere and there's more than just that. I haven't seen any action," said Freshman Danaysia Paul.
SCSU President Alexander Conyers along with members of the administration and OrangebuSafetylic safety highlighted various topics including emergency phone services, campus security and more.
Conyers spoke again about a project to install 700 new cameras and more lighting. He said the additional lighting would be installed by the end of this week.
Students also spoke about the importance of speaking up for those who feel unsafe on campus.
"I've always been taught to always have awareness of who you go around and who you be with. But at the same time, it's like you never know who people really are even if your friends with them or not. You never know who they're really are," said SC State Freshman Momo Boiro
"If you don't feel safe, let it be known. Don't just keep it to yourself. You have a mouth. Use it. Tell somebody. Contact campus security about the problems that you might have on campus," said SC State Sophomore Drake DuPont."
Notice a spelling or grammar error in this article? Click or tap here to report it. Please include the article's headline.
Stay up to date with WIS News 10. Get the app from the Apple App Store or Google Play Store and Stream us on Roku, YouTube, Amazon Fire, or Apple TV.
Copyright 2023 WIS. All rights reserved.