I-TEAM: Ga. murder convict fights for his freedom in Sandersville courtroom
Published: Oct. 23, 2023 at 4:06 PM EDT
|
Updated: Oct. 23, 2023 at 6:45 PM EDT
SANDERSVILLE, Ga. (WRDW/WAGT) - A hearing began Monday in Washington County court for a prisoner fighting what Georgia Innocence Project calls his wrongful conviction.
The evidentiary hearing will continue Tuesday in support of Erik Heard's habeas corpus petition.
He's spent more than 14 years in prison for a murder he says he didn't commit.
Now lawyers with the Georgia Innocence Project are joining his fight for his freedom.
Heard was arrested back in 2009 after two men broke into a home and demanded money from two sisters. One was shot and killed.
Heard was convicted of the crime in 2012 and sentenced to two consecutive life sentences. The Georgia Supreme Court upheld his conviction.
MORE FROM THE I-TEAM:
But on Monday, a team of lawyers argued the jury got it wrong, and so did the state's highest court. It's important to note this hearing isn't about Heard's guilt or innocence. That's not what the judge is deciding.
The Georgia Innocence Project says Heard was wrongfully convicted of murder in 2012 based solely on one unreliable eyewitness identification and an incentivized jailhouse informant.
The Georgia Supreme Court ruled the evidence was sufficient and upheld the conviction. So this is a habeas corpus hearing. In Georgia, a habeas corpus proceeding is a civil action, and the defendant (usually called the respondent) is the individual alleged to hold the plaintiff (usually called the petitioner) in unlawful custody.
While lawyers are arguing details of a criminal case, habeas corpus cases in Georgia are actually civil cases, and those hearings happen where the inmate is housed — not where the crime happened.
Heard is housed in a prison Washington County — so that's why the hearing is in our area. And while Heard was in court Monday, he didn't testify.
The judge is ruling on two things:
Whether the constitutional rights of the inmate have been violated.

And if yes, then did it affect the outcome of the trial?
"Erik became a suspect in this case based on a tip received in response to a composite sketch circulated on TV. The GBI sketch artist who drafted the sketch said it was so unreliable that it wasn't even worth circulating," Georgia Innocence Project Senior Attorney Christina Cribbs said ahead of the hearing.
In other words, a sketch that did not actually resemble the perpetrator was used to develop Heard as a suspect in the case, his advocates say.
"After that, Mr. Heard's photo was put into a highly suggestive photo array for the surviving victim to view. He was the only person who even remotely matched her description of the shooter," Cribbs said.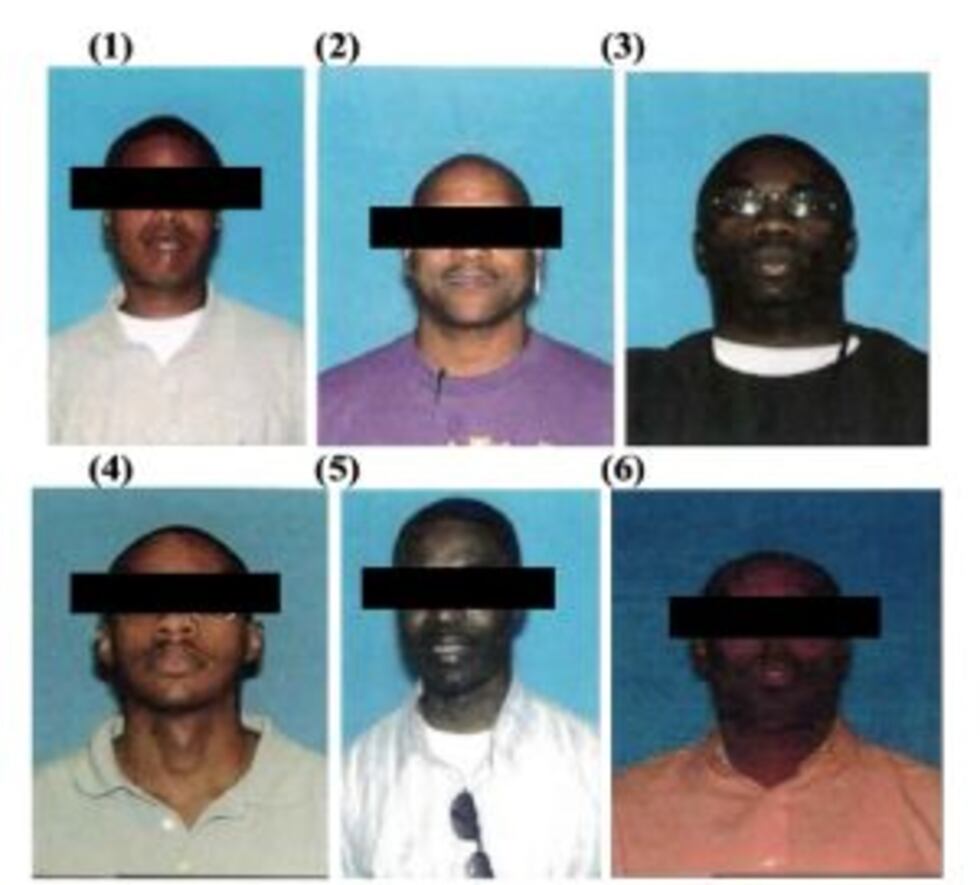 Even when viewing the photo array, the surviving victim stated that Heard looked more like the perpetrator than the other men in the photo array, not that she believed he was the perpetrator.
After Heard's arrest, a jailhouse informant, Sterling Flint, claimed to have information about the case that he would only disclose to police in exchange for bond.
Flint told police he overheard Heard make incriminating statements about shooting someone. His claims contained no specific details of the crime.
Flint is a familiar name to Georgia Innocence Project attorneys because he also accepted a benefit in exchange for false testimony in another innocence case, that of Sonny Bharadia, the organization said.
CASE FILED ON BEHALF OF HEARD:
According to Cribbs, Heard was convicted based on those two pieces of evidence – the flawed eyewitness identification and Flint's fabricated statement.
Heard was sentenced to two consecutive life sentences.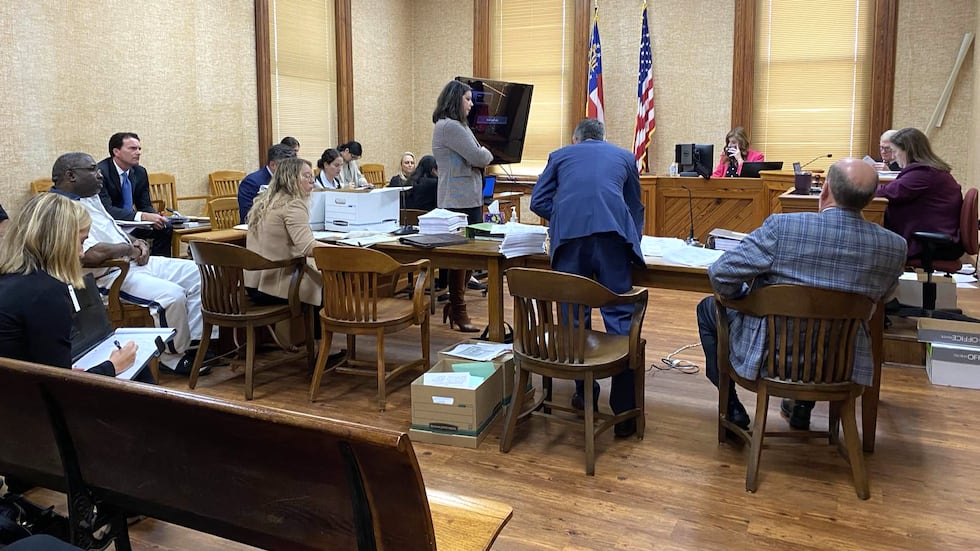 According to the petition, prosecutors failed to disclose evidence at trial that would have helped Heard, including fingerprint evidence from the crime scene that did not match Heard.
Heard also claims prosecutors presented and failed to correct false and misleading testimony.
After the hearing, the judge does not have a deadline for making a ruling. If Heard's habeas petition is granted, his conviction will be vacated and he will have the right to a new, fair trial.
At the hearing
In the hearing, the Georgia Innocence Project is raising 11 claims, arguing they all are constitutional violations.
Some are very specific and were outlined in opening statements Monday morning:
The state's failure to disclose fingerprint evidence (there wasn't any linking Heard to the scene).

The state's failure to disclose victim's services notes. The surviving victim stated she believed the prosecution had DNA evidence and info that linked a gun to Erik Heard (neither of those is true).

The district attorney had evidence of additional suspects (who committed similar crimes in the area).
Several other claims have to do with ineffective appellate counsel.
The Georgia Innocence Project planned to call 16 witnesses Monday.
By 4 p.m., the organization had only gotten through three.
The fourth witness — Marla Lawson — a retired GBI forensic artist, did the sketch.
She testified Monday that when she was finished, the surviving sister wasn't confident the sketch looked like Heard.
She suggested not using it, but investigators did anyway.
It's how Heard was identified as a suspect with no physical evidence connected to the crime.
Copyright 2023 WRDW/WAGT. All rights reserved.