Annular solar eclipse seen by many people across the CSRA
Published: Oct. 14, 2023 at 5:05 PM EDT
AUGUSTA, Ga. (WRDW/WAGT) -Partly cloudy sky conditions made for an obstructed view of Saturday's eclipse but a few lucky spots across the CSRA caught a glimpse of this phenomenon.
This eclipse was not a "total eclipse" like what we saw back in 2017 but instead is nicknamed "Ring of Fire" due to the moon not fully covering the sun and leaving a "ring" around the edge.
The University of South Carolina Aiken held a viewing party for this rare event on the lawn of the Ruth Patrick Science Education Center.
Some even brought their own telescope, to try and see the eclipse.
Gary Senn, director of Ruth Patrick Science Education Center, says, "We like events like this because they are kind of rare. They do generic some interest and excitement and we do whatever we can to help the community enjoy these special events."
If you missed this eclipse, the next one will be on April 8, 2024.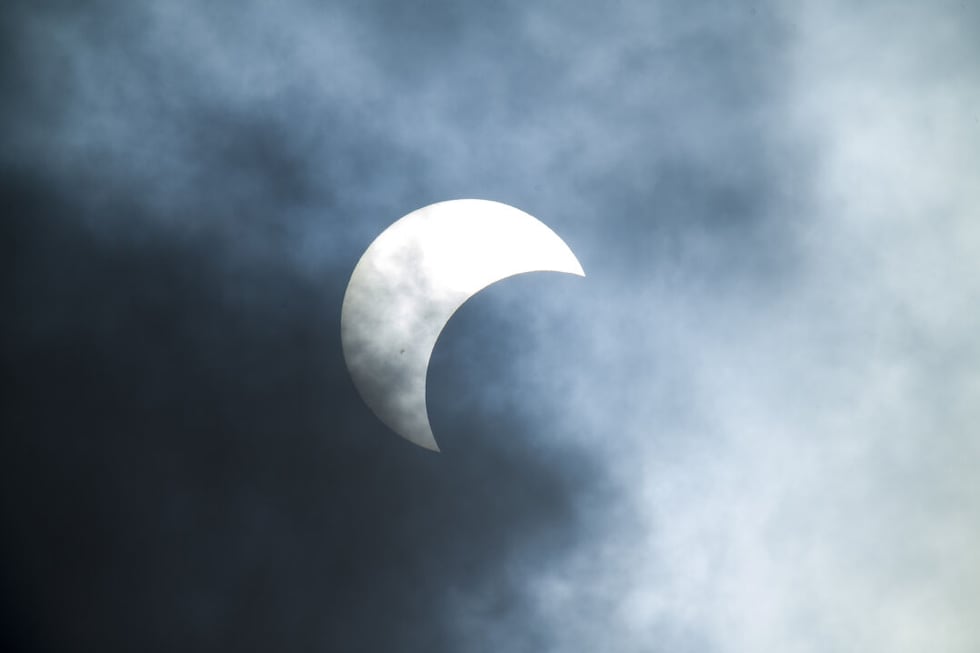 The actual path of the eclipse went through the states of Texas, New Mexico, Utah, Nevada, and Oregon. This is what led the CSRA to only see 47% of the eclipse.
The CSRA viewing times were between 11:48 a.m. to 2:48 p.m. with the best view of the eclipse at 1:27 p.m.
Below is an estimate of what the maximum view of the eclipse would look like.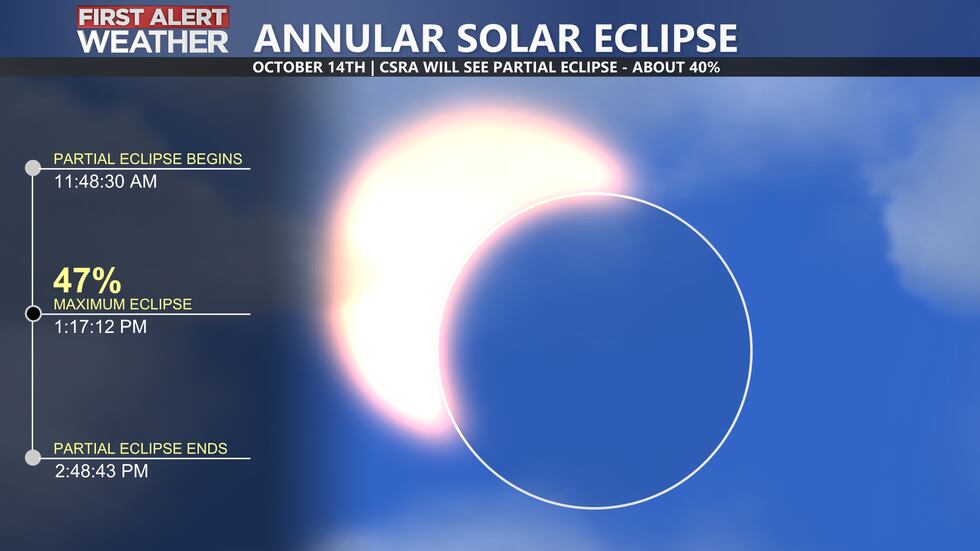 Below is a gallery of viewer photos from across the CSRA of the eclipse.
The next eclipse will occur on April 8th, 2024.
Copyright 2023 WRDW/WAGT. All rights reserved.