I-TEAM: Open mic exposes deputies having sex on duty
Published: Oct. 12, 2023 at 4:27 PM EDT
AUGUSTA, Ga. (WRDW/WAGT) - Our I-TEAM has uncovered new information about a sex scandal at the Richmond County Sheriff's Office.
So far, two deputies have been fired and two others have been demoted in a pair of separate incidents.
Now we have copied of internal affairs documents, and one set accuses two deputies of a crime.
The reports say two supervisors had sex on duty, during working hours, when they were supposed to be protecting you.
While one could argue that could be a crime itself – maybe a violation of oath of a public officer or theft of taxpayer dollars – that's not what this report says.
EARLIER COVERAGE:
It specifically says they had sex in a public place.
That most certainly is a crime, but it's not all we found.
For the first time, we're learning the official reason a sergeant and a corporal were stripped of their ranks.
New documents show it's because they stripped on duty – and it didn't happen quietly.
Disciplinary reports show then-Cpl. Melissa Allen had the microphone open on her radio while "engaging in sexual intercourse" with then-Sgt. Aunarey Herbert while they were on duty.
Both are supervisors on their shift, and both are assigned to the North Precinct, covering a busy part of Richmond County that includes downtown, the medical district and Washington Road.
READ THE DISCIPLINARY REPORTS:
Sources told News 12 they heard what happened over the open mic, so we requested a week's worth of recordings of radio traffic to independently verify it.
When we got to Sept. 9, we found it, and the report from internal affairs confirmed whose voices they were.
FCC rules prohibit us from broadcasting obscene content, but in all honesty, we wouldn't have played it for you anyway, so that's why we're not posting it online.
At one point, a dispatcher alerts Allen that her mic is open. That was at 5:15 a.m.
Just to see what kind of crimes might not have gotten the attention they needed during the sexual interlude, we requested dispatchers' logs of all calls as this was going on – as well as during the hour before and after.
We found a total of 34 calls, including:
Two for domestic violence.

Three for a suspicious person.

Three for a disturbance/nuisance.

One for damage/vandalism.

One overdose.

Eight business alarms.
READ THE DISPATCH RECORDS:
According to the Richmond County Sheriff's Office schedule that day, 20 deputies were working that shift. One was assigned to light duty, and one was assigned to a patient room at the hospital.
That means 18 were likely the ones supposed to answer all those calls.
Since we know Allen and Herbert were otherwise engaged, that number was really more like 16.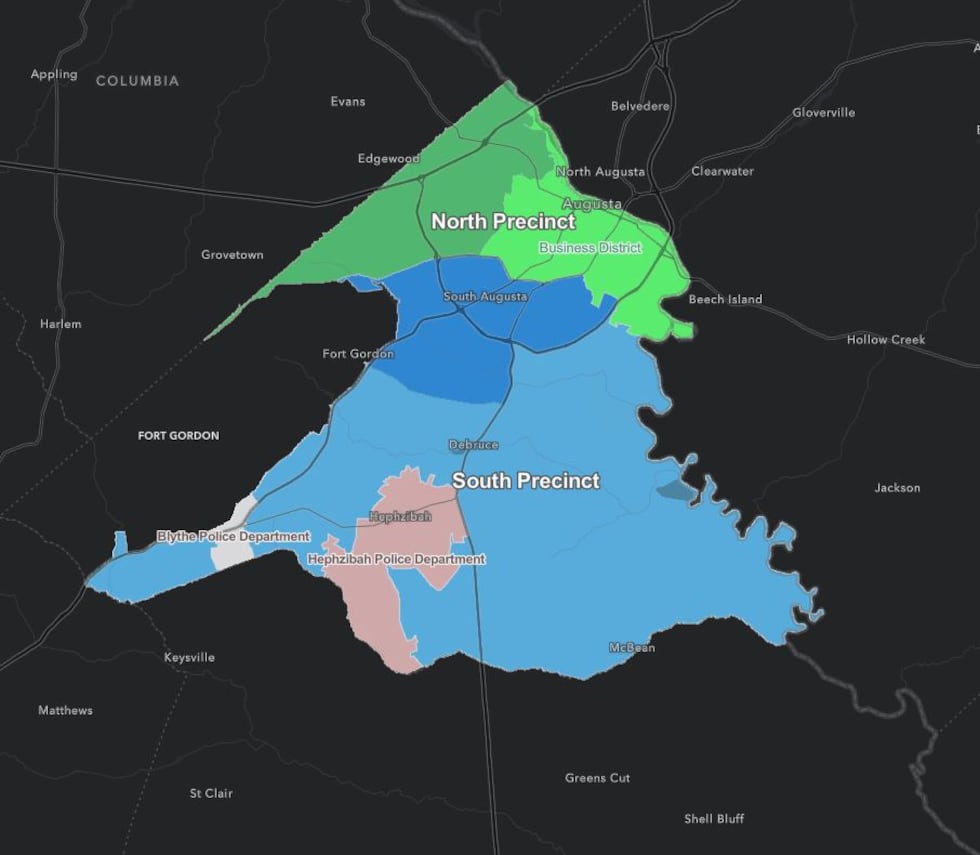 And then there's the fact that one of the reports suggests Allen lied about what happened.
But it wasn't in her report.
Herbert's report says he was the acting lieutenant when the incident happened – so he sat in on the interview with Allen to investigate the open-mic incident.
The report says "Sgt. Herbert did not at anytime stop the interview and allowed Cpl. Allen not to be truthful during that interview."
He only came forward with the truth when interviewed by internal affairs.
Both were demoted to the rank of deputy, given five days of suspension without pay and put on probation for a year.
An update on fired deputies
We also have an update on the two deputies who were fired over a separate matters.
One, Brandon Beckman, was a member of the sheriff's command staff and a 24-year veteran of the agency.
The other was one of his subordinates, Allison "Allie" Walker.
We first told you a few weeks ago that they were fired for lying about an inappropriate relationship, but new documents give new details.
The investigation started when someone tipped off internal affairs.
Documents show Beckman lied three times during interviews about it and then failed a polygraph test.
He only admitted to the relationship after that.
Walker's report shows she lied twice and was scheduled to take a polygraph, but came clean beforehand, so she never took one.
The relationship took place between April 2022 and March of this year.
Again, both were fired – not for the relationship but for lying about it.
READ THE DISCIPLINARY REPORTS:
Another investigation by the I-TEAM ...
Copyright 2023 WRDW/WAGT. All rights reserved.