4-car accident blocks traffic on I-20 eastbound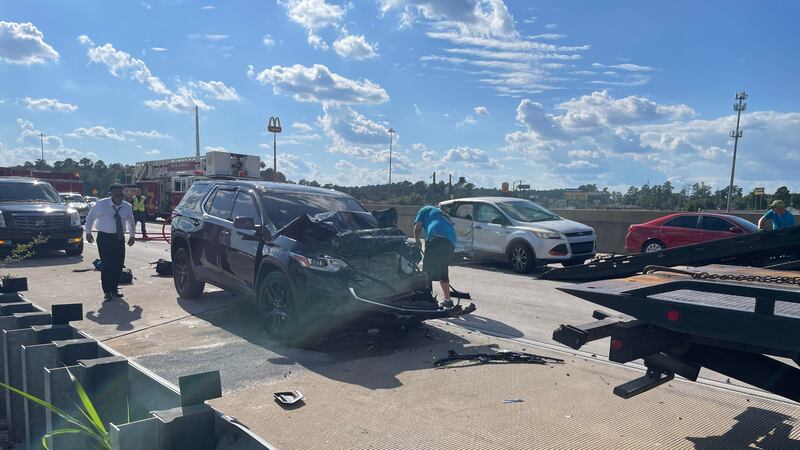 Published: Sep. 30, 2023 at 4:36 PM EDT
AUGUSTA, Ga. (WRDW/WAGT) - A four-car accident is blocking traffic on I-20 eastbound on the Washington Road overpass bridge.
Around 3:30 p.m. Saturday, News 12 received a viewer tip about a traffic accident on the I-20 bridge over Washington Road, and we sent a reporter to the scene.
Upon arrival just before 4 p.m., our reporter noted four cars with damage respectively on their front, back, and side. Multiple Augusta fire trucks, sheriff's officers, and Central EMS ambulances were on scene, with a tow truck already removing one of the damaged cars.
There were also two people from the accident who were on gurneys and put into Central EMS ambulances on the scene.
At one point, only one lane of traffic is able to pass through this section of I-20 eastbound, but officers on the scene say the accident should be cleared up sometime before 5 p.m.
Just after 4:30 p.m., two lanes of traffic are moving, with some officers still on scene.
While we're still waiting to hear back from the Richmond County Sheriff's Office on more details of what led up to the accident and any injuries, News 12 will continue to follow this incident as more information becomes available.
Copyright 2023 WRDW/WAGT. All rights reserved.