Daily Forecast | The latest from First Alert Chief Meteorologist Riley Hale
Mornings near 60 and highs in the 80s for the next 7 days. Staying mostly dry.
Published: Sep. 29, 2023 at 3:29 PM EDT
|
Updated: Sep. 29, 2023 at 11:23 PM EDT
AUGUSTA, Ga. (WRDW/WAGT) - Mostly clear and comfortable tonight. Overnight lows will get close to 60 by early Saturday. Winds will be calm overnight.
Morning lows near 60 are expected Saturday and Sunday. Highs Saturday and Sunday will be between 82-85°. Skies look to stay partly cloudy Saturday but then turn sunny Sunday. Winds look to remain out of the northeast between 5-10 mph.
Our weather pattern looks seasonal and dry for the first week of October. Morning lows Monday through Thursday next week look to be in the upper 50s. Afternoon highs next week will stay warm in the low 80s. Rain looks possible by Friday next week. Keep it here for updates.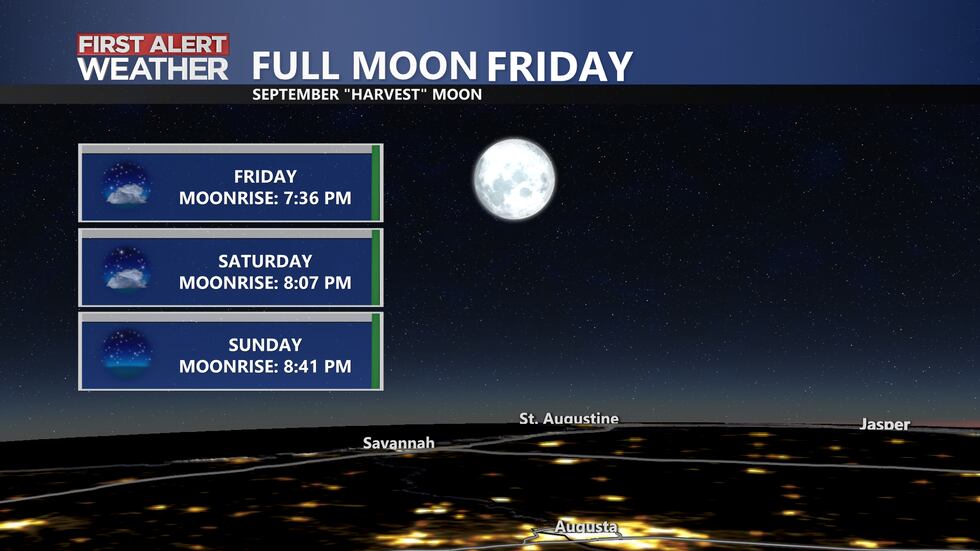 Stay up to date with the forecast by downloading our WRDW Weather App, available on Google Play or the Apple app store.
Copyright 2023 WRDW/WAGT. All rights reserved.