What work file says about rescuer arrested in porn, weed case
Published: Sep. 26, 2023 at 12:59 PM EDT
GROVETOWN, Ga. (WRDW/WAGT) - Employment records are shedding more light on a fired Columbia County firefighter who was arrested on child porn and drug charges.
Through an open-records request, News 12 obtained the personnel file of Matthew Brisendine, 38, a lieutenant and a 15-year employee of Columbia County Fire Rescue before he was terminated Wednesday.
That's the same day he was arrested after authorities were sent to investigate a report of child pornography and also found marijuana and an operation to grow it.
Brisendine's personnel file paints a picture of a solid and valued employee starting with his hire date in 2008.
He started out showing up to work early and was someone his supervisors could count on. He was neat and clean, according to the file.
On Oct. 16, 2013, his evaluation states that he "almost always shows up to work with a positive attitude," and "He is quick to motivate and encourage others."
A note on the same evaluation states that he "is constantly learning and working towards improvement." It adds: "He is quick to ask questions when something is unclear, and is eager to move up."
A 2015 evaluation calls him "a great influence on those around him" who "can be counted on to inspire others."
He always took time to speak to kids and show them the firetruck after he was out on a call, according to the file.
Starting in October 2020, the file shows he was occasionally absent without notice.
He was absent 10 times between March 2020 and February 2021, according to the file.
As he headed into the following year of evaluations, he had already missed work five times without notice, according to the file.
He needed a doctor's note if he was going to miss within the next six months; if not, he could have been terminated.
READ THE PERSONNEL FILE:
But other than that, his evaluations remained positive into recent years.
On Oct. 12, 2022, an evaluation stated that he "is very committed to giving his best effort for the citizens of Columbia County and CCFR. He makes good decisions both around the station and on emergency calls."
The evaluation goes on to call him professional and courteous to the public and compassionate on calls dealing with the patient and family.
A later note calls him "a good addition to Engine Company 13″ who works well with patients and their families as well as teammates.
The file shows he completed a number of training courses, including ones dealing with drug and alcohol abuse as a supervisor, as well as safe internet use.
Also in his file is a dismissal form, dated Sept. 20, states he was being fired for improper conduct – failure to meet department standards, as well as criminal activity.
In explaining the termination, the form states:
"Lt. Brisendine's home was searched this morning by the Sheriff's Office and they discovered that he was manufacturing and packaging marijuana for distribution and was charged with those crimes. During an interview with Sheriff's Office Investigators, Lt. Brisendine confessed to downloading and possessing child pornography. Lt. Brisendine's employment is terminated effective immediately."
Brisendine is being held in Columbia County jail on two counts of sexual exploitation of children, three counts of possession of a firearm or knife during commission of a crime and three counts of purchase/possession/manufacture/sale of a controlled substance, according to jail records. He was denied bond on the child porn counts as well as one of the drug counts.
A report from the Columbia County Sheriff's Office shows that on Sept. 1, deputies got a tip from the National Center for Missing and Exploited Children involving the possession or distribution of child pornography.
Officers launched an investigation centered on his home on the 4600 block of Clifden Avenue.
As far as the child porn, a criminal warrant for Brisendine states: "Matthew J. Brisendine did admit to possessing a video file of minors engaged in sexual intercourse with a canine."
But a property list accompanying a report from deputies said they also found commercial seeds, a digital scale, grow lights, a heater, a humidifier, an aeration pump, glass jars, a digital thermometer plant nutrient, a "small marijuana camera," hydroponic rock wool and a humidity-measuring device.
According to the report, 363 grams of marijuana were found along with 2 grams of THC vape.
Multiple guns – including a 9 mm Sig Sauer, a 9 mm Smith & Wesson and a 40-caliber Beretta – and magazines were discovered along with ammunition and gun accessories, according to the report from deputies.
Also arrested in the bust was Alexis Azevedo, 31, who lives at the address where the raid took place. She's being Friday in Columbia County jail on drug and weapons charges. The certified nursing assistant at Piedmont McDuffie hospital was denied bond on a marijuana distribution charge.
According to Brisendine's Facebook page, the two are in a relationship.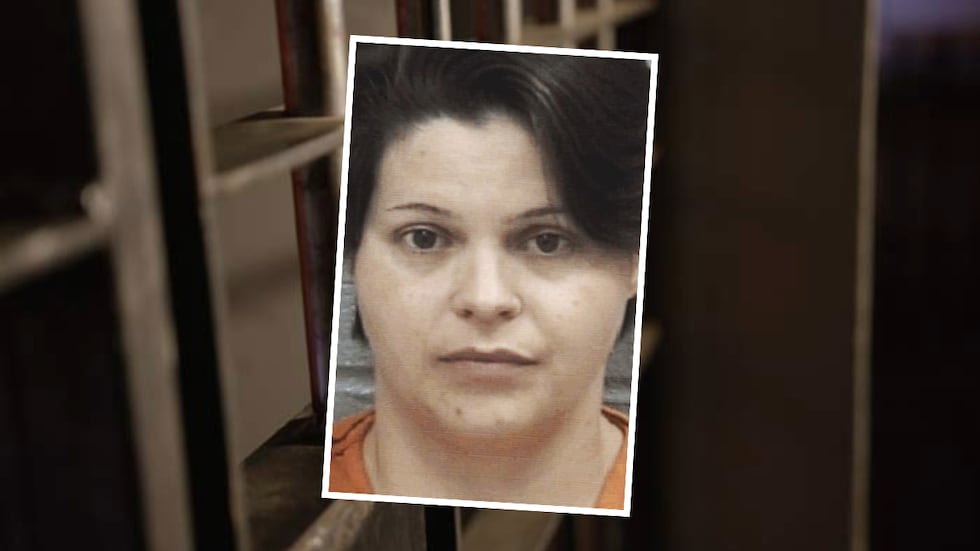 READ REPORTS FROM DEPUTIES:
Copyright 2023 WRDW/WAGT. All rights reserved.