8 local schools receive recognition as 'Literacy Leaders'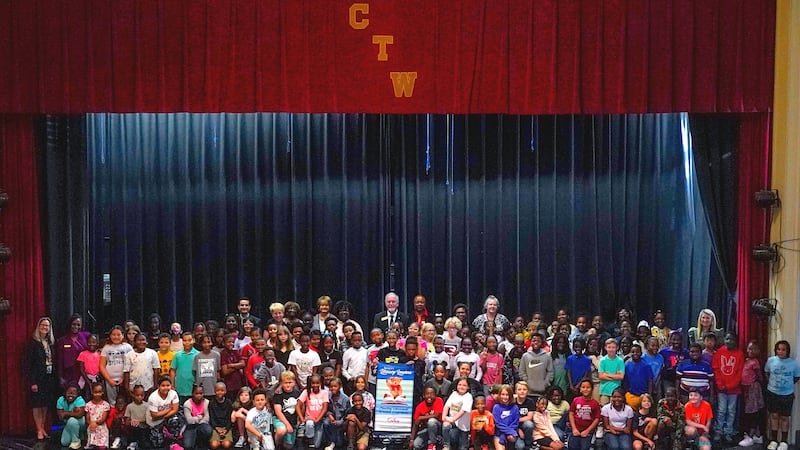 Published: Sep. 20, 2023 at 9:56 AM EDT
|
Updated: Sep. 21, 2023 at 9:27 AM EDT
AUGUSTA, Ga. (WRDW/WAGT) - Schools in Columbia, Richmond and Jefferson counties have been recognized by the Georgia Department of Education, as Literacy Leaders, for exceptional achievement or growth in third-grade reading.
Schools with 90% or more of their third-grade students reading at grade level or above are being recognized for outstanding achievement, and schools with a 15% or higher increase in a year are being recognized for outstanding growth.
Columbia County School District: North Columbia Elementary School, North Harlem Elementary School, River Ridge Elementary School, and Stevens Creek Elementary School
Richmond County School System: C.T. Walker Traditional Magnet School
Jefferson County Schools: Carver Elementary School, Louisville Academy
"The ability to read opens up the doors not only to the rest of a student's education but to their ability to continue learning throughout their life," State School Superintendent Richard Woods said. "That's why we are laser-focused on literacy at the Georgia Department of Education and as a state. These schools, our Literacy Leaders, are doing exceptional work to ensure every student is equipped with the lifelong skill of literacy, and it's an honor to recognize them."
Throughout the months of September and October, Georgia's State Superintendent of Education, Richard Woods, will visit selected schools identified as Literacy Leaders to recognize and congratulate them.
On Wednesday, Woods presented C.T. Walker with the Literacy Leader award.
Woods said the students scored the highest in the state of Georgia, and the school was the first to achieve the award in Richmond County.
C.T. Walker Principal E. J. Sharif says, "This is a very special day and a remarkable achievement for our teachers and students. I am so proud of their hard work and dedication to exceeding the standards and expectations of our amazing school, district, and state. This is just the beginning of our journey towards maintaining excellence in achievement, and we are confident that our incredible students and staff will continue to be recognized each year for being Literacy Leaders!"
Copyright 2023 WRDW/WAGT. All rights reserved.