Daily Forecast | The latest from First Alert Meteorologist Tim Strong
Cool nights and warmer highs continue into the work week.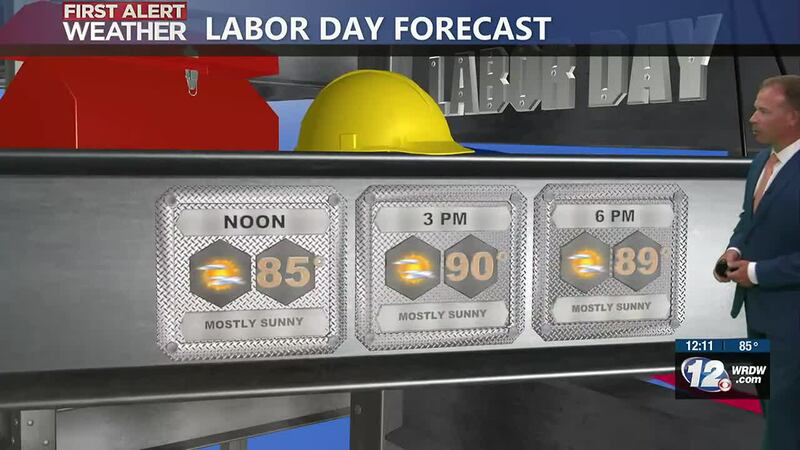 Published: Sep. 4, 2023 at 6:34 AM EDT
AUGUSTA, Ga. (WRDW/WAGT) - Clear, cool nights and sunny, warm days with LOW humidity will be an ongoing theme for the next couple of days, then hotter and more humid weather moves in for the second half of the week.
Labor Day should be perfect for outdoor plans with sunshine, low humidity, and seasonably warm temperatures in the lower 90s. Winds will be from the south at 2 to 6 mph.
Dry weather continues Tuesday through Thursday with humidity remaining quite low for this time of year. Afternoon highs will be in the lower 90s Tuesday warming into the middle 90s Wednesday and Thursday with morning lows in the middle 60s.
A cool front approaches Friday into Saturday bringing a small chance of rain each day and slightly cooler temperatures for the weekend.
Copyright 2023 WRDW/WAGT. All rights reserved.