'It's a miracle': Expectant mother survives tornado on US 52
Published: Aug. 31, 2023 at 6:17 PM EDT
GOOSE CREEK, S.C. (WCSC) - An expectant mother says she is lucky to be alive after a tornado swept her car several feet in the air.
21-year-old Malaijha Smoke, a North Charleston native, says it happened in a matter of seconds.
"All I know is my car is lifted into the air, and I'm literally facing the ground, as if you were to go down a roller coaster," she said.
Smoke was on her way home following her usual route, let out early from work because of the storm when the EF-0 tornado hit US 52 in Goose Creek.
"My first thought was: 'Oh my God, I'm alive,'" she said. "Then I thought, my baby. Like what if, what if they didn't make it? I automatically assumed the worst."
READ MORE: Officials confirm 'brief' tornado in Goose Creek
Smoke was taken to the hospital following the wreck, and she and baby were given the clear.
"It was the most life-changing thing to know that I walked out of that, and my baby was okay," she said. "It was instant relief."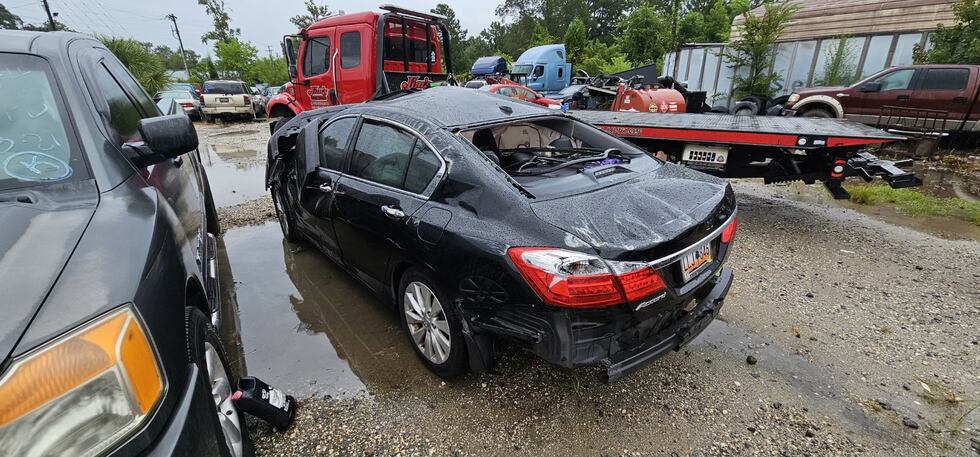 Despite extensive damage to the car, Smoke barely has a scratch on her. She says she is mostly just feeling some soreness.
"I had like a small piece of glass in my nose I didn't even know was in there. I have a scratch on my hand," Smoke said. "I was just lucky, I guess."
A National Weather Service report states the weak tornado only traveled 158 feet at 75 miles per hour.
It only affected Smoke's Honda Accord.
"I didn't feel like the luckiest person before, but now I definitely feel lucky. I wouldn't even say lucky, I'm just grateful, it was a miracle. Someone was looking over me," Smoke said.
Copyright 2023 WCSC. All rights reserved.