Daily Forecast | The latest from First Alert Meteorologist Tim Strong
Beautiful weather expected today through Labor Day Weekend.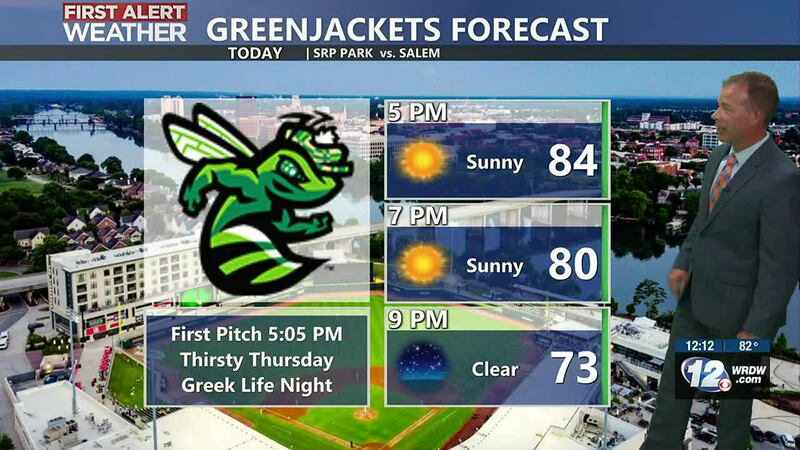 Published: Aug. 31, 2023 at 6:48 AM EDT
AUGUSTA, Ga. (WRDW/WAGT) - As Idalia moves into the Atlantic, we will see beautiful weather in it's wake today through the Labor Day Weekend. Mostly sunny skies expected this afternoon with below average highs in the low to mid-80s. Winds will be steady out of the north between 10-15 mph.
Cooler morning in the low 60s expected early Friday. Sunny skies Friday with highs remaining below average in the low to mid-80s. Winds will be out of the east-northeast between 5-10 mph.
The weekend looks to be one of the nicest weekends we have seen locally in a few months. Morning lows will be in the upper 50s and low 60s Saturday and Sunday morning. Afternoon highs both days this weekend with be several degrees below average in the low to mid-80s. Partly cloudy to mostly sunny skies expected during the day.
Temperatures get gradually warmer next week. Highs will be back in the 90s by next Tuesday - Wednesday. Keep it here for updates the rest of the week.
MORE FROM NEWS 12:
Stay up to date with the WRDW Weather App, available on Google Play or the Apple app store.
Copyright 2023 WRDW/WAGT. All rights reserved.