Weather Blog: 4 named storms in 48 hours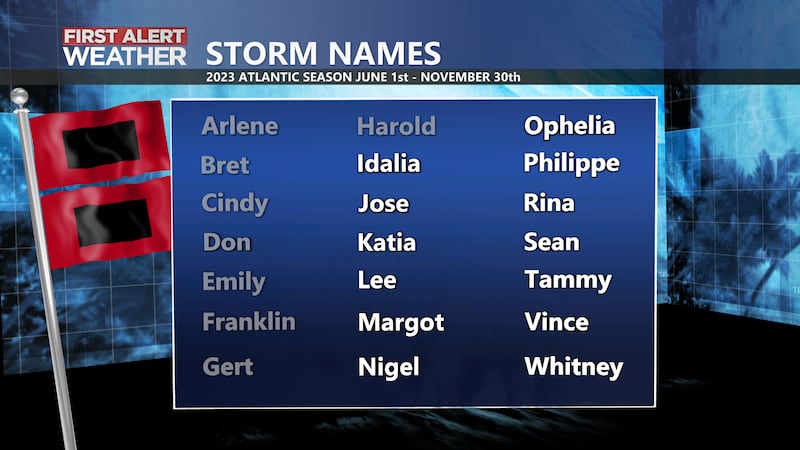 Published: Aug. 22, 2023 at 6:18 PM EDT
AUGUSTA, Ga. (WRDW/WAGT) - Sunday, August 20th kicked off an active 48 hours in the Atlantic Ocean. We had an uptick in activity this past week as we continued toward the peak of hurricane season. Four named storms have developed out of the numerous areas of concern we saw last week.
Starting off Sunday at 11 am one of the areas of concern close to the coast of Africa became more defined and the National Oceanic Atmospheric Administration (NOAA) declared it a tropical storm named Emily.
Tropical Storm Emily saw max wind gusts at 45 knots and only lasted a little over 24 hours before it was declared a 'Post-Tropical Cyclone'. While Tropical Storm Emily was intensifying another tropical wave strengthened into Tropical Storm Franklin. TS Franklin formed in the Caribbean and is still active as of August 22.
Franklin remains stationary where it gained strength and has seen max wind gusts of 100 mph. A storm does not reach hurricane strength until it has sustained winds of 74mph. Franklin is expected to turn north and make landfall over Hispanola before continuing back into the Atlantic.
Franklin will be a storm to watch as it could turn east after moving back into the Atlantic.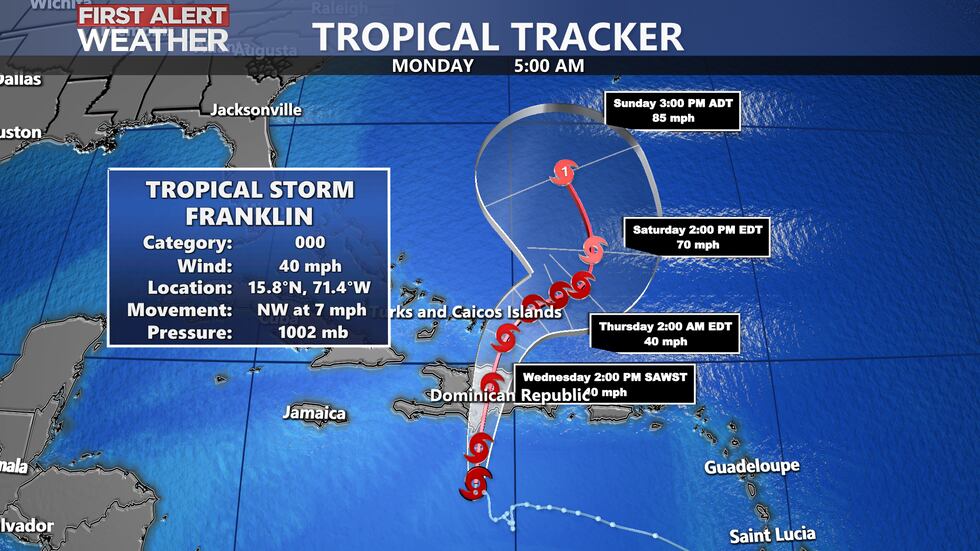 The next storm to form in the Atlantic is Tropical Depression Six which was the weakest of the 4 named storms. Tropical Depression Six was named late Sunday evening before eventually strengthening into Tropical Storm Gert late Monday afternoon. By Tuesday morning it lost the little intensity it had and became a 'Post Tropical Cyclone'.
Late Monday afternoon a tropical wave in the Gulf of Mexico was labeled as 'Potential Tropical Cyclone Nine'. Tropical Storm watches and warnings were issued for the Texas coast for Tuesday morning.
The Potential Tropical Cyclone Nine became Tropical Storm Harold early Tuesday morning right before it made landfall just south of Corpus Christi.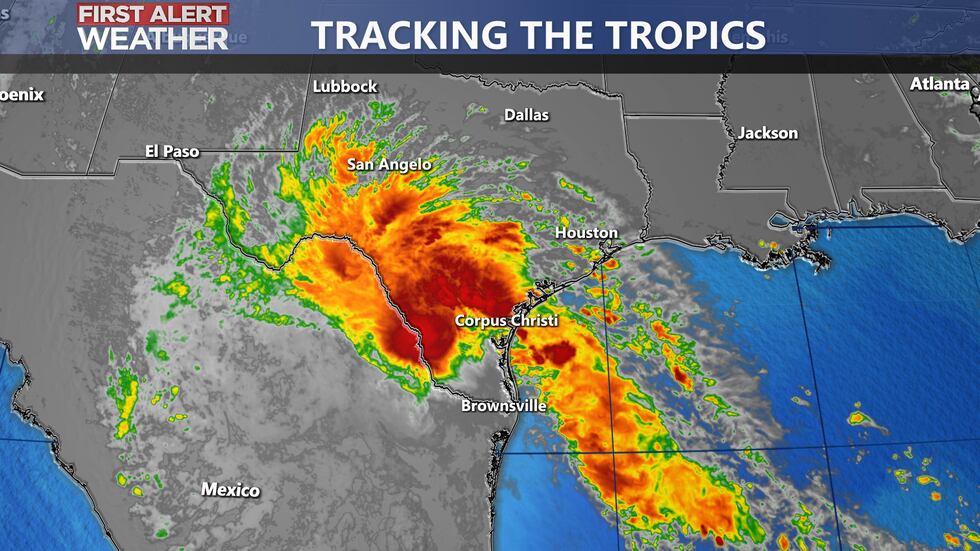 Copyright 2023 WRDW/WAGT. All rights reserved.