Daily Forecast | The latest from First Alert Meteorologist Tim Strong
Heat Advisory, Very hot and dry for the week ahead.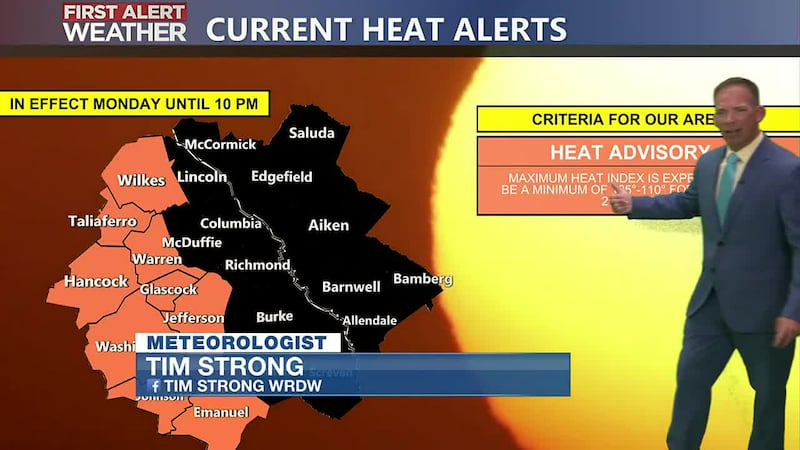 Published: Aug. 21, 2023 at 6:50 AM EDT
AUGUSTA, Ga. (WRDW/WAGT) -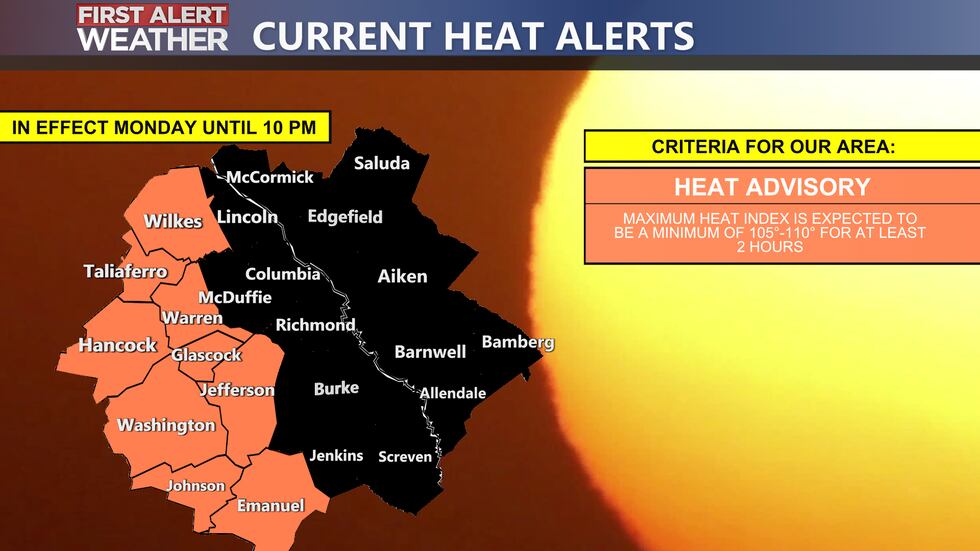 The hottest temperatures of the season may be on their way to the CSRA over the next several days, as an intense area of high pressure now bringing triple-digit heat to the Plain States migrates closer to our area. Not only can we expect temperatures to be about 10 degrees above average, but little to no rain is expected through at least the middle of the week. The high pressure and hottest temperatures will retreat to the west Thursday, but we won't expect relief until next Sunday in the form of measurable rainfall.
The hot and dry weather continues today. Afternoon highs will reach into the middle to upper 90s with feels-like/heat index temperatures near 103. Winds will be from the east to southeast at 2 to 5 mph.
Heat advisories may be needed Tuesday and Wednesday, as the hottest temperatures of the season head our way. Rain chances will be slim to none as well with sunny skies and highs in the upper 90s to 100 and feels like temperatures in excess of 105 degrees.
Stay up to date with the WRDW Weather App, available on Google Play or the Apple app store.
Copyright 2023 WRDW/WAGT. All rights reserved.