Daily Forecast | The latest from First Alert Meteorologist Tim Strong
Not as hot and humid today and Thursday.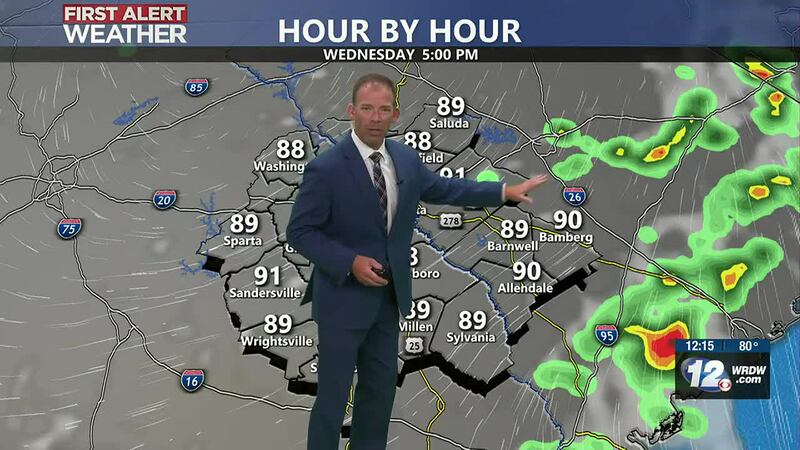 Published: Aug. 16, 2023 at 6:42 AM EDT
AUGUSTA, Ga. (WRDW/WAGT) - Temperatures will drop to near 70 by daybreak.
Not as humid today behind the cold front - dew points should drop to the 60s - which will feel nicer. A stray shower or storm is possible in the eastern CSRA, but the rest of us should stay dry. Highs will be slightly cooler near 90. Winds will be out of the west between 5-10 mph.
Thursday will be similar to today with isolated storm chances in the eastern CSRA and highs in the low 90s. Humidity looks to stay comfortable with dew points remaining in the 60s. Winds will be out of the southwest between 5-12 mph.
Morning lows Friday are supposed to be in the mid to upper 60s. Highs Friday through Sunday will be in the mid-90s, storm chances look to be very isolated those afternoons. Humidity start to increase again into the weekend. Keep it here for updates during the week!
Stay up to date with the WRDW Weather App, available on Google Play or the Apple app store.
Copyright 2023 WRDW/WAGT. All rights reserved.