Weather blog: High temperatures and high dew points
Published: Aug. 9, 2023 at 4:35 PM EDT
AUGUSTA, Ga. (WRDW/WAGT) - Extreme heat has been one of the main weather stories for the last several weeks. August is the second hottest month of the year, coming in just behind July. Heat is the number one weather-related cause of death. That means that heat kills more people than tornadoes, hurricanes, and flooding.
Heat-related illnesses range from 'Heat Exhaustion' to 'Heat Stroke' which in some cases can be deadly. Heat exhaustion is more common, especially among people who spend long periods of time outdoors. Heat exhaustion can present itself in the form of muscle cramps, rapid but weak pulse, along with excessive sweating.
The signs of a heat stroke include hot and dry skin, throbbing headache, and a rapid strong pulse, sweat is not present when a person is experiencing a heat stroke. While heat strokes are less common they can be deadly if not treated early enough.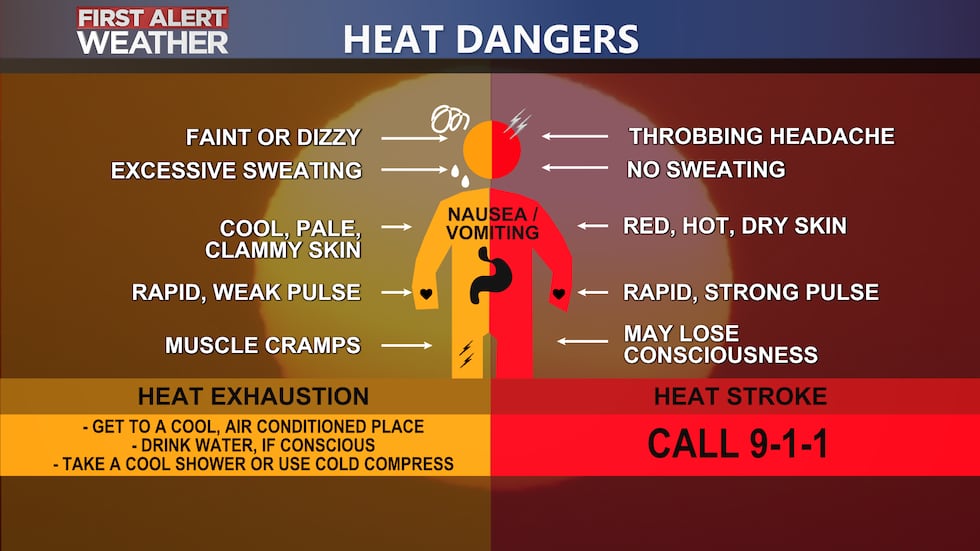 Dew points, if high enough will hinder the body's ability to sweat which is our body's natural way of cooling off. When we sweat the atmosphere evaporates the moisture from our skin which cools our bodies down in the process of an exchange.
The closer the dew point temperature is to the air temperature the higher the humidity levels.
Higher humidity levels impact the amount of sweat we evaporate which if high enough can help lead to heat-related illnesses.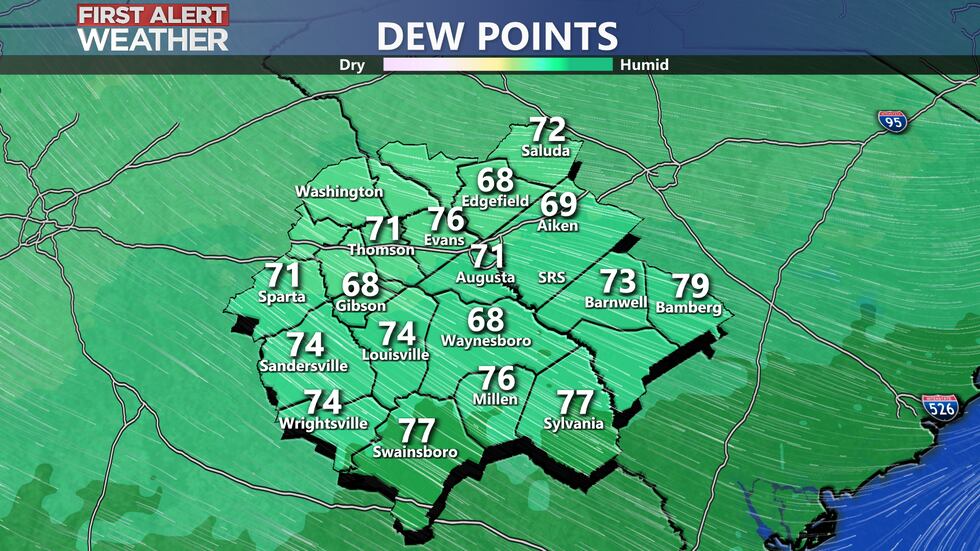 When it comes to heat advisories there is a discrepancy in criteria across the CSRA due to slightly different climates, terrain, and national weather service offices. Closer to the coast has a higher threshold due to a slightly warmer climate.
The Columbia and Charleston weather offices will issue heat advisories when heat index values are expected to reach or exceed 110 degrees. The National Weather Service of Atlanta's criteria for an advisory to be issued has to expect heat indices at or above 105 degrees.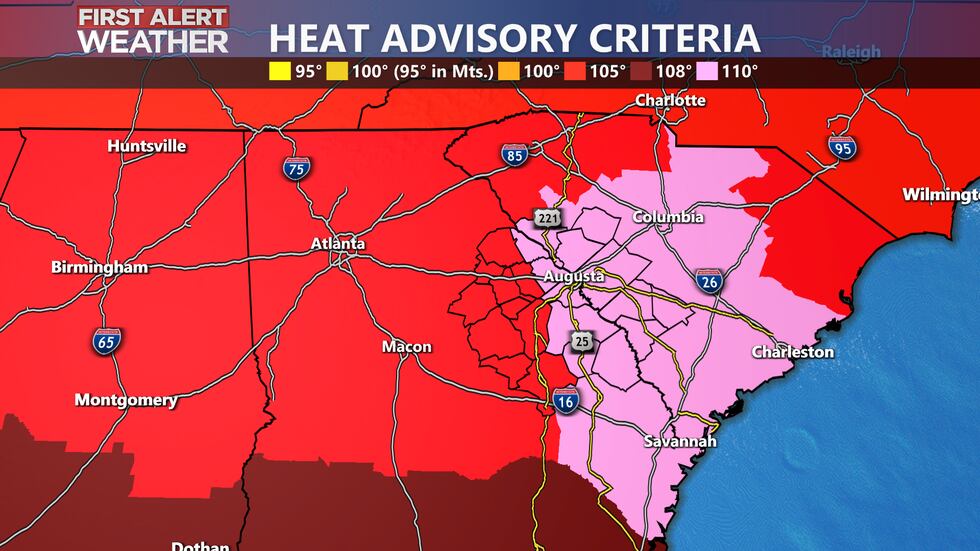 Certain medical conditions and medicines can increase your risk of heat exhaustion and heat stroke. Be sure to take the necessary precautions to stay safe in the summer heat.
Copyright 2023 WRDW/WAGT. All rights reserved.