Daily Forecast | The latest from First Alert Meteorologist Tim Strong
First Alert Weather Day Issued Today/Tonight. Heat Advisory, Heat Index 105°+.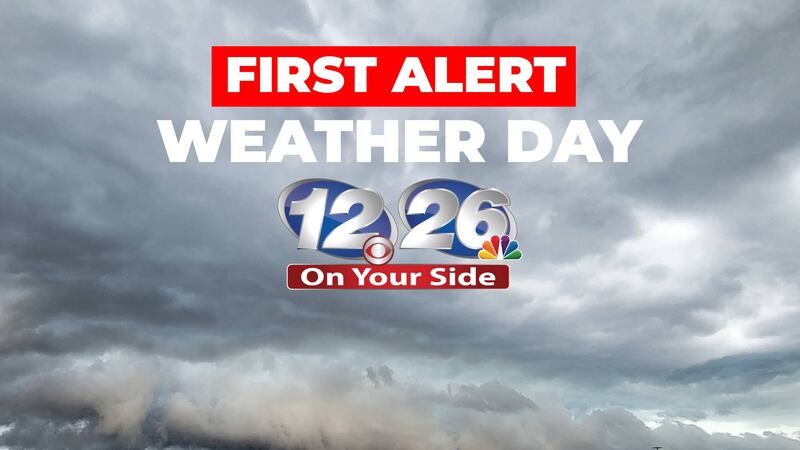 Published: Aug. 7, 2023 at 6:39 AM EDT
AUGUSTA, Ga. (WRDW/WAGT) -
Today will be hot and humid through at least mid-afternoon, then storms move in ahead of a cool front late afternoon into the evening. The Storm Prediction Center has placed the entire CSRA in its Slight Category (Level 2 out of 5) for severe storms with central and northern portions of the area in the Enhanced Category (Level 3 of 5), so we have issued a First Alert Weather Day for late this afternoon and evening for the possibility of damaging winds in excess of 60+ mph and quarter-sized or larger hail. Timing for storms to move through is likely to be between 4 p.m. and 10 p.m.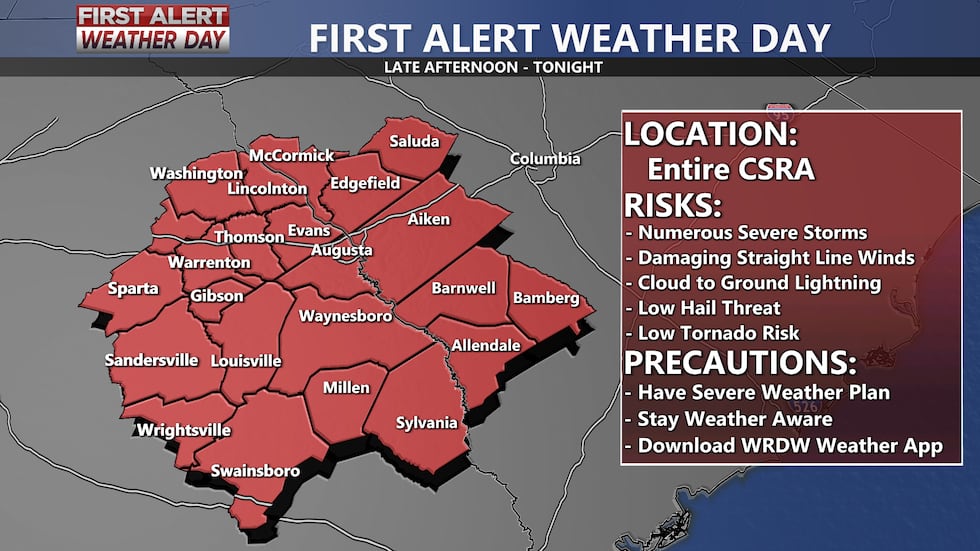 Drier conditions move in behind the front Tuesday with seasonably warm high temperatures in the lower to middle 90s with only a very slight chance for a brief thunderstorm in the afternoon and early evening.
Humidity stays high Wednesday through Friday, but temperatures will be a couple of degrees below average with afternoon highs in the lower 90s Wednesday and Thursday and morning lows in the lower to middle 70s. After a couple of mainly dry days Tuesday and Wednesday, late-day thunderstorm chances increase Thursday through the weekend with temperatures remaining near to slightly below average.
Copyright 2023 WRDW/WAGT. All rights reserved.