Daily Forecast | The latest from First Alert Meteorologist Tim Strong
Not as humid and cooler Wednesday. Higher rain chances Thursday into Friday.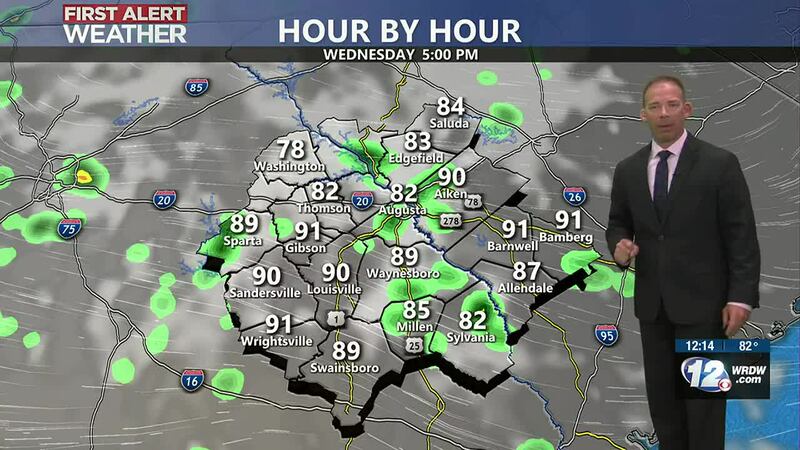 Published: Aug. 2, 2023 at 6:33 AM EDT
AUGUSTA, Ga. (WRDW/WAGT) - The front stalled over the region early this week will push further south today - allowing less humid and slightly drier air to move into the CSRA. Highs this afternoon will remain below average in the upper 80s to near 90. Winds will be out of the east-southeast 5-10 mph. Most of the CSRA should stay dry, but a few isolated showers can't be ruled out.
Moisture will increase across the region Thursday through the weekend allowing higher storm chances to move back into the forecast. Scattered showers and storms are possible Thursday - mainly in the afternoon into Thursday night. Highs will remain below average in the upper 80s. Winds will be out of the south between 5-10 mph.
Scattered storm chances will stay in place across the area Friday - in the morning and afternoon. There will be a low flood risk across the CSRA. Highs will stay cooler than average in the mid-80s thanks to cloudy skies and higher rain chances.
Feeling more seasonal this weekend with highs back in the low 90s and feel like temperatures getting close to 100°. A few storms will be possible each afternoon this weekend. Keep it here for updates through the week.
Copyright 2023 WRDW/WAGT. All rights reserved.