'I'm crying happy tears': Crash victim's family reacts to judge's denial of bond
Published: Aug. 1, 2023 at 12:13 PM EDT
|
Updated: Aug. 1, 2023 at 2:01 PM EDT
CHARLESTON, S.C. (WCSC) - The family of a newlywed bride killed in a crash hours after her wedding on Folly Beach said a judge's decision to deny bond for a woman accused in the crash is a weight off their shoulders.
Samantha Miller died on April 28 in the crash just hours after her marriage to Aric Hutchinson as the couple was being taken by low-speed vehicle to their hotel from the wedding venue on Folly Beach.
Jamie Lee Komoroski, 25, is charged with one count of reckless homicide resulting in death and three counts of felony DUI resulting in great bodily injury in the crash.
"I am so happy I could run and scream. I am crying happy tears," Samantha's sister, Mandi Jenkins said shortly after Judge Michael Nettles denied bond for Komoroski in a Charleston courtroom.
READ MORE: Judge denies bond for woman charged in Folly Beach crash that killed newlywed
Nettles first asked both the defense and prosecutors how soon they could bring the case to trial and both said they could be ready by the spring of 2024.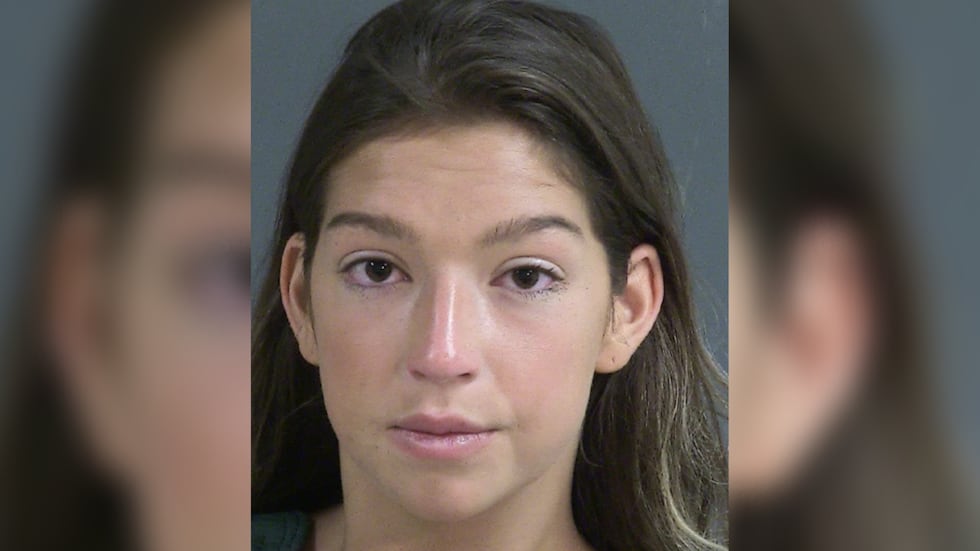 Nettles denied bond, saying he found Komoroski to be a potential flight risk and a danger to the community. However, he set a deadline for the trail to begin.
"The state has until March of 2024 to try this case. If that does not take place, the defendant is to be released on a $150,000 surety bond," Nettles said.
A surety bond would require the entire amount of the bond to be paid before Komoroski could be released.
"She will be subject to electronic monitoring and house arrest," Nettle said. "She is only to leave her home for a medical emergency or a prior order of the court. She will also be required to wear a SCRAM monitor, which monitors the alcohol with a sensor. It's a fairly sophisticated device and virtually impossible to tamper with."
Nettles said Komoroski would also be required to maintain residence in Charleston County and would not be allowed to drive and must surrender her passport.
"I'm happy because I feel like it's been three months, and that time hasn't been served and she is a risk of flight and she is a danger to society," Jenkins said. "And the judge felt that."
The victim's mother, Lisa Miller, said Komoroski could take advantage of addiction programs in the jails if that is what she wants.
"Three months is nothing. I mean, it seems like yesterday for us," she said. "Our family's tore up. Aric's family's tore up."
She said Samantha's death has created "such havoc in everybody's life."
"And why should she get out and just go about their merry way, you know?" she said.
Miller said she feels as though she has an army of supporters behind her, between her daughter's friends and complete strangers.
"Sam was an awesome, free spirit, and a beautiful person inside, and that's what I want people to talk about," she said. "She has so many friends and people are so loyal to her. That's who she was."
She also said she loves the Folly Beach community, saying she has never been more supported. She referred to the "Paddle Out" event in which at least 100 people gathered for a vigil at the beach on May 13. Friends, family and members of the Folly Beach community paddled out into the water to honor Samantha Miller's life by throwing flowers into the ocean.
"Sam and Aric didn't know one surfer. So for them to put that together was amazing," she said.
Asked what kind of concerns the family would have if Komoroski was granted bond, Jenkins said, "I don't think we're there yet."
"I think this is just such a weight lifted off of our shoulders that we don't want to think about that at this point," she said. "We got, I think, what we hoped today and we're grateful for that and as Mom said, we got to just focus on us for a little bit because we haven't been able to do that."
Komoroski's attorney, Chris Grammicioni, when asked for a comment on the judge's ruling, said simply, "The judge's findings spoke for itself."
Nettles, a resident judge in the state's 12th Judicial Circuit, commented on what he called "the very unusual way" court dockets are run.
"If this matter were in Florence County, I would, because of the very extraordinary circumstance in this case, I would expedite the trial," he said. He then urged both sides to work with the chief magistrate judge to do just that. "I think it would give closure for everybody."
Komoroski's attorney, Chris Grammicioni, released a statement in reaction to Nettles' ruling:
We appreciate the court's decision to release Jamie on bond in March 2024 if the State is not ready for trial, but we nonetheless believe that she has met the legal criteria for release today.
Lisa Miller also made a request to the media in covering her daughter's story going forward that her daughter be referred to as Samantha Miller.
"She died on her wedding night," she said. "It's no disrespect to the Hutchinsons. I'm glad that they had a ceremony. But when we're talking stories and news stories and legal things, her name needs to be her name. And she didn't make it to the Social Security office."
She said the family is working on planning a celebration of life for her in the near future after taking "a little bit of time to breath and be in the right frame of mind" to plan it. She said the judge's ruling pushes them to "get this going" and that it was "a very fair outcome."
Copyright 2023 WCSC. All rights reserved.