Daily Forecast | The latest from First Alert Meteorologist Tim Strong
Seasonal to above average highs through the weekend. Rain chances remain low.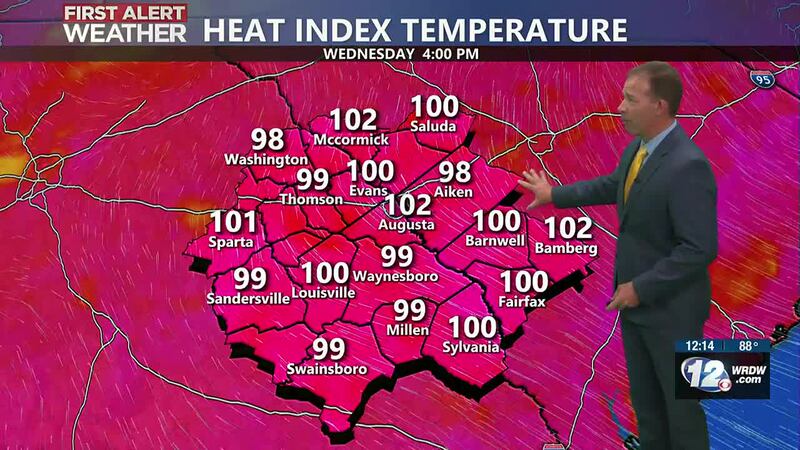 Published: Jul. 25, 2023 at 6:36 AM EDT
AUGUSTA, Ga. (WRDW/WAGT) - Mainly dry conditions are expected for the upcoming work week, as the upper-level trough that has kept temperatures mild for the past couple of days retreats to the north and is replaced by hotter temperatures moving in from the west. This pattern change will also result in very slim rain chances today through Friday.
High temperatures will be near to slightly above average Tuesday, Wednesday, and Thursday; however, lower-than-average humidity will allow morning lows to dip into the upper 60s, so humidity will not be as oppressive as it can be this time of year.
Moisture increases a bit toward the end of the week, so look for isolated afternoon and evening storms to return Friday thru the weekend. The increase in moisture will keep morning lows on the muggy side in the lower 70s by the end of the week. Afternoon highs will return about average in the lower to middle 90s Friday, Saturday, and Sunday.
Copyright 2023 WRDW/WAGT. All rights reserved.