Daily Forecast | The latest from First Alert Meteorologist Tim Strong
Hazy, hot, and humid through Friday. A few hit and miss storms possible the next few days - isolated severe weather possible.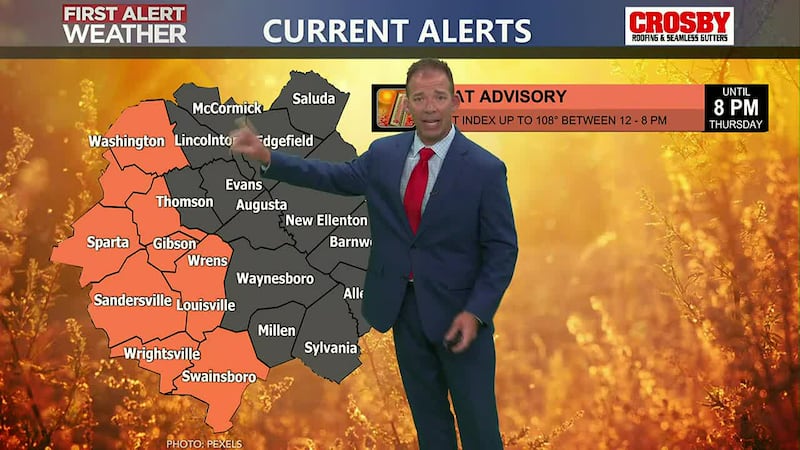 Published: Jul. 20, 2023 at 8:25 AM EDT
AUGUSTA, Ga. (WRDW/WAGT) - HEAT ADVISORY in effect for the Western CSRA today - heat index values up to 108°. Isolated to widely scattered showers and storms will be possible today and Friday with afternoon highs remaining in the mid to upper 90s. Winds will be steady out of the west between 10-15 mph. Isolated severe weather will be possible both today and Friday - mainly for the threat of damaging winds.
Not as hot this weekend as our next front moves into the region and knocks down the heat. Afternoon highs will be in the low 90s Saturday and Sunday. Scattered storms are possible Saturday and isolated storms will be possible Sunday. Heavy rain with storms could trigger flood alerts for flood prone areas. Winds will remain a little breezy Saturday out of the west-northwest between 10-15 mph.
Seasonal weather expected early next week with highs in the low to mid-90s Monday and Tuesday - a few isolated storms are possible in the afternoon. Keep it here for updates during the week.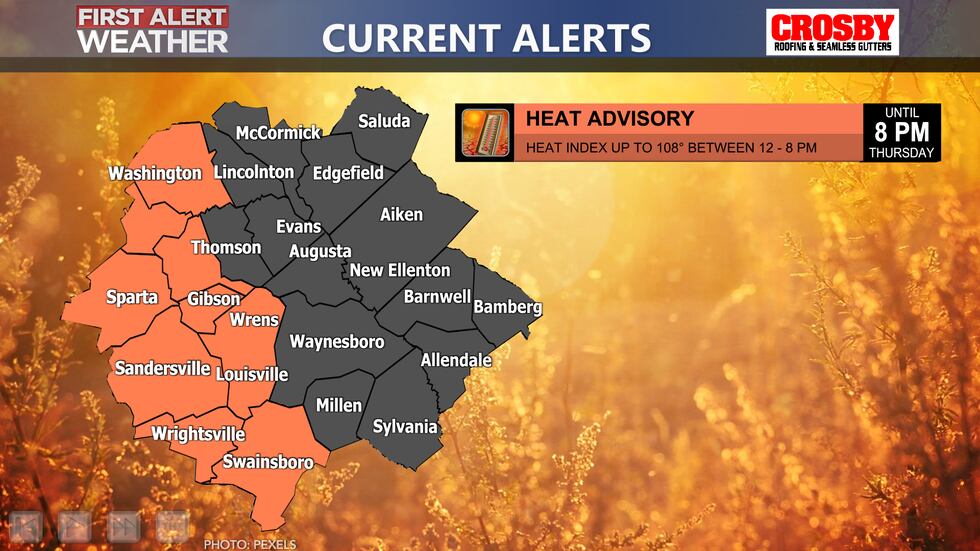 Copyright 2023 WRDW/WAGT. All rights reserved.